Paul Lucas | Insurance Business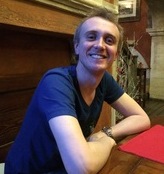 Paul is currently managing editor of Insurance Business and Corporate Risk & Insurance.
Paul is an award-winning journalist and editor, with credits including Wealth Professional, Trinity Mirror, The Sun and The Daily Record. Named UK Motoring Journalist of the Year in 2009, he has contributed to various leading websites including the likes of gocompare.com and Aark International, and is the former editor of moneysupermarket.com.
Contact: Paul.Lucas@keymedia.com