"Be curious about your clients' worlds" | Insurance Business Asia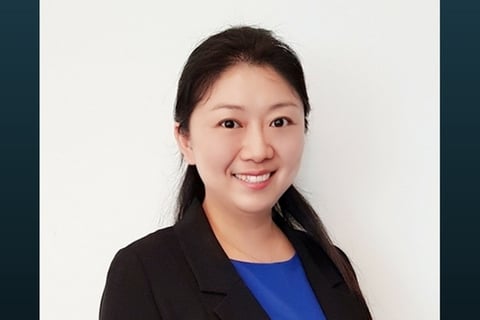 Insurance professionals are naturally exposed to their clients' various circumstances and associated risks. Appreciation and curiosity for these is vital for success in the industry, according to a recently promoted insurance executive.
Insurance Business
spoke with Shiwei Jin (pictured), global program and captive regional director for Asia at
XL Catlin
, who was appointed to the role just this November.
"I got tired of investment banking," Jin said when asked what made her choose insurance as a career. "I gained a great deal of experience and knowledge in the job but pretty quickly I found myself questioning if it was really something I wanted to do."
Another reason why she chose insurance was because she felt the need to pursue a career where adding social value was central. She also found her clients' businesses more interesting than her own.
Jin then joined XL Catlin's newly-established Asia team in 2007 and helped set up the company's operations in mainland China. After holding several roles in Shanghai, she relocated to London in 2013 to join the insurer's Global Programs Centre of Excellence, a team overseeing the growth of XL Catlin's insurance global programs across all lines of business.
In late 2017, Jin was appointed to her current role as global program and captive regional director for Asia, and is now based in Hong Kong.
Recently, she participated in the Pan-Asia Risk and Insurance Management Association conference in Singapore, and described the Asian risk management community as "amazing" and the conference as an "unforgettable experience."
Having worked in the captive insurance sector for quite some time, Jin noted some of the struggles the industry is facing, such as a soft market with abundant capacity, and the demands imposed by new regulations like Solvency II and Base Erosion and Profit Shifting (BEPS). In Asia, captive insurers are handicapped by "lack of commitment" from internal decision makers, soft insurance market conditions and a "lack of understanding" from major stakeholders.
Amid these struggles, Jin advised that a healthy dose of curiosity about clients can help in finding the right solution to their problems.
"Be curious about your clients' worlds. As insurers, we need to know what risks our clients potentially face," Jin said. "New and emerging technologies are driving an incredible rate of change, bringing both opportunity and uncertainty. We need to stay on top of it and understand our clients and the risks and hazards they face."
Jin shared that she is an avid reader on topics such as society and politics, and these interests have lent to her curiosity, not just about clients, but also the environment they operate in. Having recently relocated to Hong Kong with her husband and two-year-old son, she described the place as beautiful and said that she and her family are having a lot of fun discovering what the city holds.
"Ten years, four roles, and two continents later, I am still fascinated by our business and excited by how much more we can achieve," she said.
Related stories:
From sceptic to believer
"Insurance is hands down the only career for me."
XL Catlin appoints director for captive insurers in Asia