Be transparent, or risk getting left in the past | Insurance Business Asia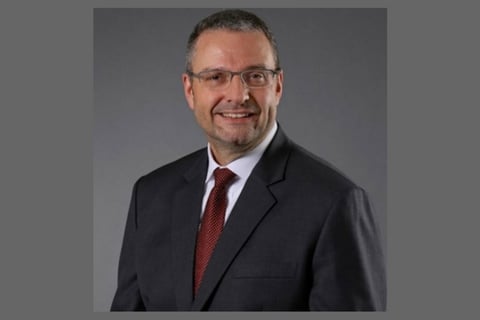 The advent of insurance technology (insurtech) has forced the industry to rethink many of its approaches, which comes as something of a shock, especially to such a risk-averse industry such as insurance.
But, according to one executive, traditional insurance providers and intermediaries must adapt or risk being left behind, as technology rapidly changes the global landscape.
Manfred Schmoelz (pictured), executive vice president for Asia-Pacific at The Warranty Group (TWG), spoke with Insurance Business regarding the need for the insurance and warranties industries to wake up and harness technology to benefit their consumers.
According to Schmoelz, the traditional insurance model treasures its anonymity, out of fear that that being discoverable could lead to more claims. This leads to a negative perception among consumers, especially when they find out that they couldn't claim for everything they thought they could. And the damage brought by such negative perception is amplified in today's age of the internet and social media where poorly performing brands are picked apart.
"Consumers expect transparency and convenience – there can be no room for ambiguity, or poor customer service," he said. "Otherwise, regardless of whether the insurer is representing themselves or providing insurance policies for a third-party, you ultimately risk eroding consumer confidence and loyalty."
This is especially true for intermediaries such as brokers and agents, as processes are becoming more direct from carrier to consumer, according to Schmoelz.
"Therefore, it's now even more imperative for intermediaries to embrace technology and upgrade their systems, in order for them to avoid being left behind, or becoming redundant," he said. "Furthermore, intermediaries should look to add value to the conversation, and move from mere transactional relationships, to stronger, high-touch consultancy services with their customers."
TWG is working to digitise its claims process in order to harness a wealth of data and provide consultancy services to its clients, while adopting a B2B2C, or business-to-business-to-consumer model.
According to Schmoelz, while TWG's main clients are brands such as automotive manufacturers, the B2B2C model helps the company keep in mind that the ultimate end goal is to serve consumers. The firm also works with online retail platforms, helping consumers make more informed decisions about their purchases.
In Singapore, TWG has partnered with used car marketplace Carro, offering complimentary cover for cars bought via Carro's online and mobile platforms. The Carro Care programme gives sold vehicles six months' coverage, protecting buyers from mechanical breakdowns due to unforeseen failure of covered components.
Meanwhile, the LoveHome programme is a partnership with Home & Décor Singapore which provides repair and maintenance services for five essential home appliances – refrigerators, washing machines, water heaters, air conditioners, and oven/hob/hood units – regardless of the appliance's age and brand.
"Good aftersales experiences breeds loyalty and advocacy – which leads to more repeat and new customers," he said. "We help the brands grow their customer base, which in turn does the same for us."


Related stories:
Big data analytics – the future of insurance
Insurtech will not kill the broker
Insurers to open dialogue with insurtech companies if they want to stay ahead of the curve