Kate Greaves: Adding oomph to insurance | Insurance Business Asia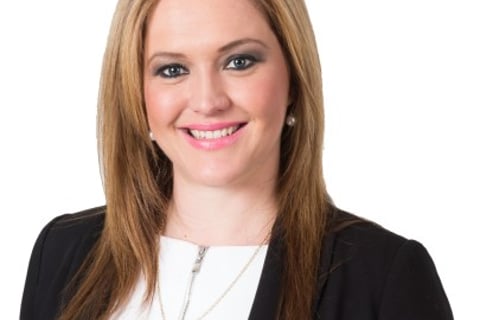 Kate Greaves is the third generation of her family to run the Goldsworthy business, but her move into the top role, managing its general insurance arm, came much sooner than expected.
Greaves joined Goldsworthy in 2004, after working as a governess doing school of the air and while completing a Bachelor of Early Childhood. "[I] came in thinking I'd have a go at it and finish off my degree while I was here, and then found that I actually really loved it!"
But a year into her new career, as Greaves was still becoming familiar with the business, her mother, Katrina, was diagnosed with breast cancer. Katrina continued working full-time throughout her treatment, but was then diagnosed with cardiomyopathy in 2010. "She was basically forced into retirement immediately and I was told that I was the manager."
Greaves describes the experience that followed as "an interesting rollercoaster ride". However, four years on, Goldsworthy's general insurance book has grown from $3m to around $6.5m in GWP. Not only has Greaves and her team succeeded in carrying on the 50-year-old business, but they've also managed to steer its general insurance arm to very substantial growth, for which they've received a number of accolades.
Goldsworthy is a part of the Resilium network of advisers, and since Greaves assumed leadership, it has twice won Resilium's Fire Helmet Award. That award recognises the Resilium practice with the highest premium growth over the previous financial year. Greaves is the youngest woman to have ever won the Fire Helmet, the youngest person to have ever won it twice and Goldsworthy is the only single-owned practice to have won it twice.
"The first year we won… I felt that it was finalising a story that mum never got to finish," says Greaves. "And then last year, winning it again, that was [my team] and that was me."
Best practice
How did the young educator-turned-authorised rep so swiftly achieve such significant accomplishments for Goldsworthy's GI business?
"For us, [it's about] working out your niche areas where you know you're going to be able to sell well.
"We're fortunate that we've got really sound referrals in place. But, in saying that, I never like to put all my eggs in one basket, and I'm always thinking about the next step. For us, over the last four years, it's really been setting in stone those referrals and taking our sales away from reactive sales and focusing more on proactive sales, and doing this together as a team."
After assuming the managerial role, Greaves rebuilt her team over a two-year period. "I didn't know what I needed and what I wanted from a team, and I had to go through a lot of really tough lessons… It was really, really tough with a young family." (She is mother to two children, aged seven and five, and her husband manages a 30,000-head feedlot five hours west of Brisbane.)
Oomph!
Once that team was in place, Greaves took inspiration from her mother in her efforts to bring its members together. "One afternoon, when mum was in here, she said, 'You guys need a bit of oomph in here'. And I took that on board and, as a team; we decided to re-work the word 'oomph' into our team motto. We've actually got up on the walls in here what 'oomph' means to us…
"Each year, we as a team sit through it and go, 'What is this meaning to us this year?' That really helped us come together as a team."
Greaves set about creating an environment for her team in which she'd want to work herself. "I encourage a happy, laughing, joking environment… I have an open door policy [and] make sure that everyone's communicating what's happening with their workloads and if they're feeling like they're not coping with what they've got… we can all chip in. There's no such thing as, 'It's not my job!' "
Given her successful endeavours to engage her workforce, how does Greaves feel other employers should focus their efforts to make their workplaces more attractive to new recruits?
"I'm a huge believer in recognition and reward," she says. "As a team, we have to have a common [goal] that we all work towards and that we all want to be involved in. It doesn't matter which part of the chain you're working in, be it the top or the bottom, everybody has an input…
"For our team, I make sure there's three different goals that we're working towards annually which, as part of [our office] Olympics, are separated into gold, silver and bronze. We were very fortunate the year before last that we got to our gold target."
After achieving 'gold', Greaves flew her entire team from Brisbane to Sydney for a day out, drinks on the harbour and a degustation meal at one of the city's top restaurants. "It was fantastic. I wanted something that was really special."
Upskilling the workforce
Greaves feels it's also important to offer her team as many opportunities as possible to develop their skills. "I encourage all of my staff to go to professional development days and to conferences.
Education is the key to your business… It's really important that your staff is continuing to learn."
Greaves is also eager to embrace her team members' ideas for the business. Working with an HR company, Goldsworthy recently set up an innovations award for its employees. "We gave [our staff] six weeks where they had to come up with a new and innovative idea for the business… and they all came in and did their presentations and… the ideas that they came up with were just amazing! There was not one idea there that we won't be implementing. These were ideas that we would never have otherwise thought of.
"Being able to give your staff the chance to have these amazing, incredible ideas and be willing to back them on them, I think, is a great opportunity for staff, but also for us as a business…"
Reflecting on the successes, surely Greaves derives a great sense of satisfaction from the accomplishments Goldsworthy has achieved in recent years? "Most certainly, and to be a younger person and I guess, at the end of the day, female too… I know when I became a fire manager, I was the youngest to ever be appointed, and we as a company, we're probably the oldest individually-owned practice with Resilium run by the youngest people."