The art and science of risk | Insurance Business Asia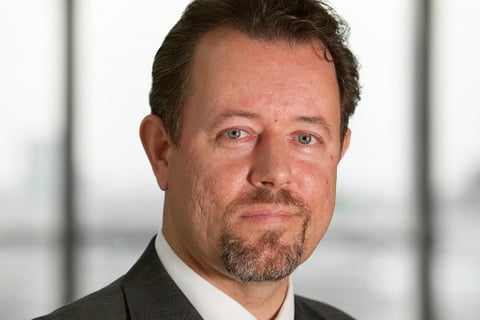 The insurance industry doesn't have much glamour in the public eye, but this leader believes that there is both an art and a science to it.
Iain Ferguson (pictured), president and chief operating officer of Lloyd's Japan, had an eye for insurance even back in 1986 as a young graduate of mathematics from Edinburgh University.
"There was something about the risk assessment and underwriting process – both the art and the science – that appealed to me," Scotland-born-and-raised Ferguson told Insurance Business. "I was also interested in gaining experience outside the UK and at that time there were a few British insurance groups that had significant overseas operations."
Ferguson then joined Royal Insurance (now known as RSA Insurance Group) and was initially based in London. He moved to Oman for a three-year stint as country manager for the insurer, before relocating to Japan to manage RSA's personal and commercial line companies there before returning to London to take up a worldwide business development role. He then returned to Tokyo in 2007 as president of Lloyd's Japan.
According to Ferguson, some of the most unforgettable moments of his career came from risk surveying.
"Within three months of starting my career, I found myself on the top of the Forth Road Bridge in Scotland during a survey of the lifts running inside the towers," he said. "I also remember trying to stay focused on the potential for flash flooding in the 45°C heat of construction camps in Oman. In Japan, I boarded huge LNG (liquefied natural gas) tankers as they were docked in the middle of Ise Bay, near Nagoya."
Having lived and worked in both Oman and Japan, he gained an appreciation for these two vastly different cultures, and found one thing in common – the unfailing politeness and hospitality of their people.
Currently, as president and COO of Lloyd's Japan, Ferguson is heading the organisation's efforts in providing risk solutions to the Asian market, either independently or in collaboration with Japanese partners.
"As corporate Japan continues to deploy significant amounts of foreign direct investment towards growing their global interests, Lloyd's and Lloyd's Japan are well positioned to provide assistance in meeting the varied specialist risk challenges that such businesses are encountering around the world," he said.
With an insurance career spanning more than 30 years, with significant experience in risk assessment, Ferguson has seen many huge developments in the industry, and expects a period of even more rapid change in the future.
"I expect that a significant change will be enabled by the ongoing surge in digital connectivity, which will drive better transparency and get customers more involved in risk assessment," he said. "The Internet of Things will empower proactive and collaborative risk management and mitigation between customers and insurers. In addition, I expect that a combination of more and higher quality data, together with improved artificial intelligence and machine learning technologies, will lead to more powerful insights that can be used in the risk assessment and underwriting process."
Going forward, Ferguson believes that insurance must still maintain its human element, despite all the advances in technology and automation.
"It is necessary that our industry should continually seek quicker, cheaper and simpler ways to serve customers, but in this push we should ensure that we do not lose sight of the mutual trust that underpins all the relationships and transactions between customers, intermediaries and underwriters, or the skill – both the art and the science – employed in the underwriting process, which hinges upon the talent of the people in our industry," he said.
Ferguson is an active member of the British business community in Japan and the local insurance community. He is a board member of the Japan British Society, an executive committee member of the British Chamber of Commerce in Japan, and vice-chairman (past chairman) of the Foreign Non-Life Insurance Association.
Related stories: