Client communication: digital vs analogue | Insurance Business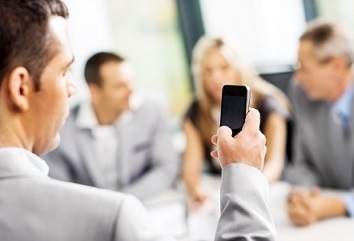 We are entering a world of 'digital disruption': the idea that everything that can be digitized will eventually be digitized. This includes the customer service and marketing touchpoints that are essential tools for financial services professionals seeking to win the hearts and minds of tomorrow's customer.
Digital disruption is a force to be reckoned with for financial services professionals such as financial advisers and insurance brokers, but it doesn't mean that everything that can be digitized should necessarily be digitized. It's essential to pay careful attention to your communications mix so that you don't throw out the analogue baby with the digital bathwater.
The digital world disintermediates the relationship between financial and bricks-and mortar investments and the end consumer, and that consumer is increasingly doing their due diligence digitally. This means that you run the risk of being digitally disintermediated unless you start providing more value to the customer, via both digital and analogue channels.
Think about it this way: digital is phenomenal for attracting new clients, and analogue is great for retaining (cross-selling and closing) existing clients. Thus, you need to become a thought leader in the way that you provide informational, rational value to clients' increasingly digital minds, while still connecting emotionally with their enduringly analogue hearts.
To be able to compete with digital comparison portals, and to protect yourself against digital disintermediation, it's critical that you figure out which touchpoints you should digitize and which ones you shouldn't digitize. This isn't a choice between either the digital or the analogue channel.
Instead, you must go 'digilogue'. Here's how you can do this.
Provide value to digital minds
Put your industry thought leadership and professional expertise on the digital line by creating a great blog, newsletter, and well designed, interactive website. Create a '4-2-1' digital content schedule: blogging four times per month, sending two digital newsletters per month, and creating engaging and educational video content at least once per quarter.
Being seen
You must be seen in the digital world. Your prospects need to start trusting you as a thought leader in the digital world before making an approach to see you in the analogue world. In the digital world, where clients are doing their digital due diligence, offering engaging content is king.
Creating search-engine optimized, localized content that can be easily accessed by a prospect contextually via mobile devices will be key to your success in winning digital minds.
Connect with analogue hearts
While it is critical that you, as a finance professional, are digitally accessible and provide value to digital minds, you also have to ensure that you connect deeply with analogue hearts. Traditionally and enduringly, most transactions take place in the analogue, face-to-face world. Big deals are usually still sealed with a handshake. There is something about the ritual of signing on the dotted line with a Montblanc pen, for example, that the digital world still cannot mirror.
It's absolutely necessary to make each tangible analogue encounter with clients, and prospective clients, world class. If a client, or prospective client, decides to spend analogue, face-to-face time with you, you must show incredible respect for the time they invest with you by connecting deeply with their analogue hearts.
There is a time to be digital and there is a time to be analogue. Professionals must ensure they find the correct blend. Digital is phenomenal for attracting new clients and for boosting your own digitally amplified branding, while analogue can be great for building enduring trust, retaining business, and closing deals.
Increasingly, you must learn to shift seamlessly between the digital and analogue worlds. In one word, you must start becoming 'digilogue'.
This is a slightly amended version of an article written by Anders Sorman-Nilsson, keynote speaker at TEDx and author of the book, Digilogue: How to Win the Digital Minds and Analogue Hearts of Tomorrow's Customer. It has been shortened to make it suitable for web publishing.