Four surprising qualities of powerful business leaders | Insurance Business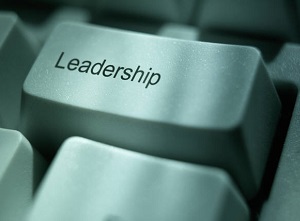 Great leaders inspire, motivate and engage their teams, and they often do so by leading by passionate example. What surprising traits and qualities do the most powerful leaders generally possess, and how can you use these qualities to inspire your broking team to reach great heights?
1. They trust in their employees
Do you find yourself micro-managing every element of your brokerage? If so, you're not alone, but this is a bad habit that needs to be broken. According to Terry Reynolds, regional managing director, Asia Pacific, rogenSi, a surprising number of leaders are reluctant to let go of the reigns by trusting their employees to get the job done, without micro-managing.
"Giving your employees a sense of empowerment can motivate them to succeed, which in turn drives better results for the company," he says. "Having a high level of trust in your employees generally leads to a more proactive team."
2. They show their vulnerable side
"The best leaders are not afraid to show vulnerability, often choosing to take the road less travelled," Reynolds says. "Ask yourself what key events, decision and turning points have made you the leader you are today, and what passions and values have developed as a result? What baggage must you let go of to be the leader you know you could be?"
3. They build genuine rapport
Effective leadership is about building rapport and motivating your team, says Hillary Armstrong, director of education at the Institute of Executive Coaching and Leadership (IECL).
"You can inspire others by telling a compelling story of the future, and engage fully by connecting peoples' passionate interests with their roles," she says.
4. They allow a margin for error
Creating an environment where people feel safe to make mistakes is a surefire way to encourage true innovation and growth, Reynolds says.
"Sometimes to get better results, we need to take some risks and tackle some fears," Reynolds said. "Create an environment that encourages your people to take risks and be more courageous… Good employees will learn from their mistakes and grow."