A clearer view of the haze in Southeast Asia | Insurance Business Asia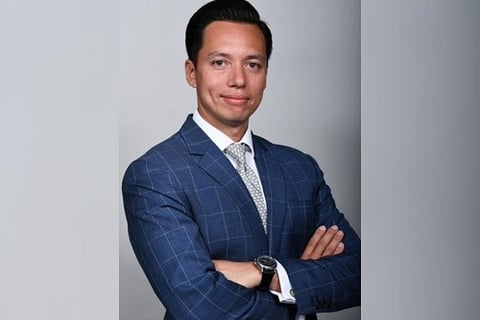 During the mid-year dry season, Singapore, most of peninsular Malaysia, and some parts of Indonesia are shrouded by a haze composed of hazardous air pollution. The haze, which dates back to 1997, disrupts businesses and poses danger to people's health.
To learn more about how the haze affects people's health and the economy, as well as how insurance can help address this issue, Insurance Business spoke with Didier Bélot (pictured), head of Southeast Asia at Swiss Re Corporate Solutions.
Bélot cited the recent 'Haze Outlook for Southern ASEAN' summary report by the Singapore Institute of International Affairs (SIIA), which outlined three major risk factors for haze: climate, peat, and people.
"The most severe haze events of recent years occurred in 1997 and 2015, exacerbated by intense El Niño effects that brought prolonged dry conditions," Bélot said. "Dry conditions, coupled with peatlands that are drained in preparation for planting, make peat fires much more likely. These peat fires spread below the surface, reaching carbon-rich soil which produces especially thick and sooty smoke when burnt, thus producing haze that can travel great distances."
He added that peat fires are not always a direct result of the climate. Man-made fires are common, with many companies deliberately setting fire to peatlands, as it is cheaper and quicker than other methods of clearing land. This is especially common in Indonesia's Sumatra and Borneo islands, where huge swathes of forest are cleared for palm oil and pulpwood plantations.
Read more: Insurance can help Southeast Asia combat haze, say academics
According to Bélot, haze-related losses can be significant, and the effects are far-reaching.
"Total economic losses in Singapore from just two haze-related events – in 1997 and 2015 – amounted to approximately US$1.3 billion, a sum that was predominantly uninsured," Bélot said. "Of this, nearly US$900 million stemmed from the 2015 event, which adversely affected the transportation, tourism, and education sectors. Businesses may need to suspend operations or close, so there's loss of income and reduced trade."
Another cause of worry is the negative effects the haze has on people's health. The pollutants in the haze can irritate the eyes, skin, and respiratory system of people exposed to it.
"Haze exposes people, especially young children and the elderly, to serious respiratory problems," said Bélot. "If sick days have to be taken and school closures are necessitated, during which parents may have to stay home to care for children, there is a significant impact on workforce productivity."
According to the SIIA report, there is a moderate risk this year of a transboundary haze event, similar to those that occurred in 1997 and 2015.
"Forecasts show that El Niño conditions are likely to develop in the second quarter of 2019 and persist into the third quarter of the year," Bélot said. "While the haze phenomenon is not exclusively a function of El Niño, ultimately, climate change has made weather much more unpredictable and extreme and we have nat cat experts who monitor this closely. As such, businesses should protect themselves even against a moderate risk of a transboundary haze event."
Bélot said that in past haze events, Singapore dealt with school closures, airport closures, flight delays or cancellations, a decline in tourism, outdoor event cancellations, reduced outdoor construction activity, and a decrease in outdoor food and beverage sales. All these events had a negative effect on business.
In preparation for another haze event, Swiss Re Corporate Solutions launched HazeShield, a standalone haze insurance solution Singaporean businesses, in October 2018. The product covers companies from potential loss of income and reduced trade as a result of a haze event.
"When we began developing our haze solution, we started by using historical haze events," said Bélot. "We partnered with Harvard University to help bolster and validate the model to create a comprehensive and responsive model which we've incorporated into our solution. The solution is based on a parametric trigger, meaning that pay-out amounts are pre-agreed and matched to specific customer needs and requirements. The trigger for pay-outs is based on Singapore's National Environment Agency's Pollutant Standard Index (PSI) levels rather than loss or damage to physical assets. Unlike traditional insurance covers, HazeShield does not require loss investigations or adjustments and can be provided for two scenarios: a prolonged or extreme PSI level."
According to Bélot, HazeShield not only covers economic losses but also yields intangible social benefits. For example, it incentivises companies to send outdoor workers home or to subsidise haze-related expenses like purifiers or face masks.
Read more: Insurers playing a bigger role in environmental sustainability
"HazeShield looks to bridge an existing protection gap in Singapore and is part of our efforts and overall mission as a company to build societal resilience," he said, adding that since its launch last year, Swiss Re Corporate Solutions has received a number of inquiries on the solution, and, with climate risks on the rise, there has also been a significant increase in interest with respect to various weather-related parametric insurance solutions.
"While the past few years have been relatively haze-free, corporates and government stakeholders should remain mindful of the changing risks and reinforce efforts to prevent the recurrence of a potential severe haze event and to mitigate the financial consequences of such an event," he said.