At the crossroads of history | Insurance Business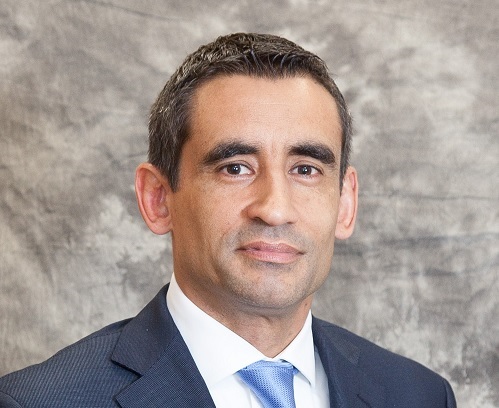 Mario Valdes-Lora (pictured) loves reading and history, and his career as an insurance lawyer has helped him witness several unforgettable historic events.
Valdes-Lora, currently regional general counsel for Asia-Pacific at Chubb Life, told Insurance Business that he got into insurance law not because of the nature of insurance but because of the international aspect of the companies he has worked for.
He first entered the insurance industry in 1998 as part of the American Life Insurance Company (ALICO), which was owned by AIG. In 2005, he relocated to Hong Kong to take the role of deputy general counsel of AIA, which was also still part of AIG at the time. In 2007, he returned to ALICO as the regional attorney for Central and Eastern Europe, first based in Bratislava, Slovakia, and then in Athens, Greece. In 2013 he joined ACE Life, again in Hong Kong, as regional counsel – a position he continues to hold after ACE's acquisition of Chubb and rebranding in 2016.
It was during his stint in Europe where he witnessed historical changes he would never forget.
"In the Spring of 2005 ALICO was considering expanding into three Baltic countries – Lithuania, Latvia, and Estonia – and a cross-functional team was visiting the region to assess the opportunity from a market and regulatory perspective," he recounted. "I was in Vilnius, the capital of Lithuania, in May of that year when the three countries joined the European Union. There was such a sense of pride, joy, and optimism in the air as crowds celebrated the historic occasion!"
During his time in Slovakia, Valdes-Lora again witnessed another upheaval.
"I was in Bratislava when [Slovakia] joined the Schengen Area and the border with Austria could be crossed without a passport for the first time in decades," he explained. "Less than 20 years before people lost their lives trying to do the same thing. It was a moving experience when the physical barriers were removed from the border."
More recently, he visited Myanmar as part of a World Bank-sponsored event to present Chubb's views about the features of a well-designed insurance law and regulatory regime. This was also significant as Myanmar had been isolated for decades by a military junta, and is now opening up and developing its own insurance industry.
"I have the privilege to be at the intersection between insurance and law in different parts of the world; these experiences associated with world events are unforgettable," he said.
Outside of work, Valdes-Lora says his priority is playing with his kids, who love Lego, tennis, and soccer. He also finds time to engage in his love for history by reading and even studying classical Greek.
"At least no-one will be able to make fun of my pronunciation or accent!" he said in jest.
Today, Valdes-Lora believes that the insurance industry is also at an historical crossroads.
"Life insurance finds itself today at a crossroads between the very old and the very new. The industry is facing the challenge of digital becoming such a big part of everything we do," he said. "There is still a lot of uncertainty in this space regarding the applicability of a legal and regulatory framework enacted at a time when distribution, underwriting, policy administration, and claims were very much manual or face-to-face affairs that often took days or weeks to complete."
As a lawyer, he has experienced the challenges of meeting insurance regulations across multiple territories, especially in the age of globalisation.
"While standardisation of regulatory requirements is generally welcome, sometimes it introduces features into a regulatory regime for which neither the market nor the regulator are yet fully prepared," he said. "This can introduce ambiguity and uncertainty and shifts the focus away from the real issues in the particular market."
Lastly, he advised insurance professionals to take digitalisation seriously and explore its details.
"I know it sounds like today's buzzword but I really do believe it is the future," he said. "The people who know the most about how this beast works will be better poised to make the best use of it and, in the legal field, identify the risks and challenges and develop appropriate responses."
Related stories: