Embracing diversity and inclusion in insurance | Insurance Business Asia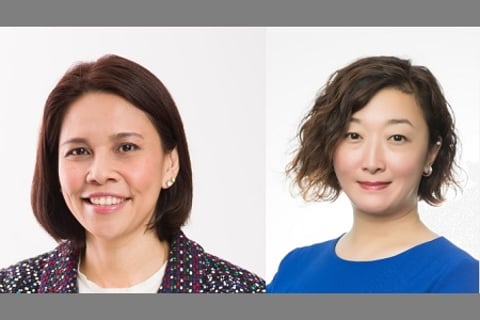 As insurance expands its global reach, it deals with a world filled with diverse risks. To effectively accomplish its goal of dealing with these risks, the industry must reflect that same diversity. However, there is much left to be done.
To understand why diversity and inclusion is important in insurance and how it can be incorporated effectively, Insurance Business spoke with two leaders from Swiss Re: Sharon Ooi (pictured left), head of P&C underwriting for Asia, Australia, and New Zealand; and Daisy Ning (pictured right), head of life and health products for Asia, Australia and New Zealand.
Despite many advances by women in the workplace, disparities still exist. And, according to Ooi, the insurance industry is no exception.
"Even though the industry has undergone a gradual shift over the years, the gender disparity still exists," she said. "This is especially the case at the leadership level where the representation of women in boardrooms remains low. The gender gap is much less apparent at the working level."
Diversity is good business
Believe it or not, lack of diversity, especially in the boardroom, actually hits companies where it hurts most – the bottom line.
"Research by McKinsey has shown that companies in the top-quartile for gender diversity on their executive teams were 21% more likely to have above-average profitability than companies in the fourth quartile," Ning said. "It is time for financial services companies, and indeed all sectors, to positively acknowledge the differences and put gender diversity to work."
She explained that one of the main benefits of having a diverse board is having different perspectives, which creates positive discomfort and uncertainty that challenges the status quo.
"If you are working in a team that lacks diversity and has a uniform way of doing things, you settle into a pattern," Ning said. "Diversity brings a sense of discomfort and uncertainty that keeps people on their toes, challenges their ideas, and gets them to challenge their own thinking and approach. It roots out complacency, and this is how business wins with continual improvement through diversity."
Constant improvement is very important for insurers today, especially when technology has caused massive changes in the insurance industry.
"Unlike before when actuaries were primarily 'number crunchers', today what matters is having the soft skills like communication and an ability to influence the leadership on business strategy," Ning said. "These skills are critically important, not just for product actuaries but also for valuation actuaries. It's no longer just your ability to deal with vast amounts of data: you need to be able to break down and synthesise your insights from this data for senior management to take a more accurate view on strategy. These softer skills are ones that many women in business enjoy and are increasingly progressing with."
Ooi commented that with technology, the role of the insurance underwriter has moved further up the value chain.
"Certain types of basic underwriting tasks can now be efficiently performed with the use of technology. The role of underwriters has begun to evolve. There is increasing demand for bespoke products, and underwriters in the future will be required to make decisions higher up in the value chain. It requires a slightly different set of skills, taking on more strategic and long-term decision-making roles."
Ooi added that diversity also helps insurers tackle risk better, due to varying viewpoints and experiences. This applies not just to gender diversity, but also for other characteristics such as age, ethnicity, and educational background.
"In our industry, we are constantly looking at new and emerging risk opportunities, which drive the demand for diverse thoughts and understanding of the way we approach risks," Ooi noted. "A mindset change is also needed to drive a larger discussion about diversity. Different perspectives influenced by age, education, background and gender are highly valued and will contribute to bringing the industry forward."
Unconscious bias
Understanding the need for diversity is one thing, but actually implementing it in an organisation is another thing entirely. Ooi believes there is an unconscious gender bias, stemming from the misperception that financial services is a 'man's industry', that makes it harder for women to reach the top positions.
In the face of inherent challenges, both leaders attested to Swiss Re's efforts in creating a more diverse workplace.
"It is refreshing to find diversity at work in Swiss Re," Ooi said. "For example, our China team has more women than men and that is testament to the success of our diversity and inclusion initiatives."
Singapore-based Ooi's comments were echoed by Ning, based in Hong Kong. "At Swiss Re, women's participation in the workforce and their understanding of certain customer segments is fundamental to designing the customer experience journey to make us future-ready," Ning said. "When faced with a problem to solve, it is important to bring a diverse range of viewpoints to eliminate blind spots in business plans and strategies."
Mindset change
Like Swiss Re, many companies are implementing policies to strengthen diversity, starting with workshops to make employees aware of their unconscious bias and its impact.
According to the two executives, for diversity initiatives to be successful in the long term, people need to change the way they think, which in turn changes their company's culture for the better. "Living and breathing an empowering culture that embraces diversity also helps to differentiate a company to be an employer of choice among peers." Ning said.
Ooi added, "It is important to realise that what we need to drive gender diversity is a mindset change and the recognition that diversity of thought is not just about fairness – it brings better decisions, better outcomes for business, and a better working environment for everyone, whether you are male or female."