Engineering new ways of doing things in insurance | Insurance Business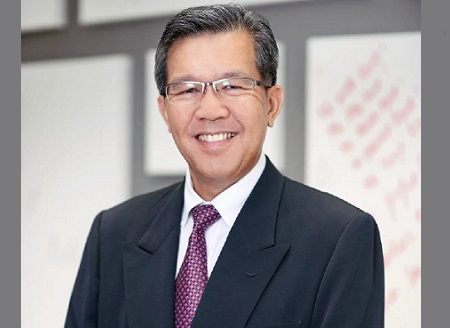 Chan Tar Seng (pictured), executive director and deputy CEO of MSIG Singapore, began his career in civil engineering, before later making his way into insurance. Yet, in true engineer fashion, he is looking at new ways of doing things at his company.
His first contact with the insurance industry was as a risk engineer in Malaysia in 1990. He then relocated to Singapore in 2003 with MSIG, where was put in charge of the business development division. In 2008, he was appointed deputy CEO then joined the board of directors two years later.
"As the deputy CEO, I am responsible for business development, sales and marketing of all the company's distribution channels," Chan told Insurance Business. "I also spearhead key strategies to grow MSIG's portfolio and maintain its leadership position."
The emergence of insurtech and the disruption it causes for the insurance industry bring many challenges to Chan's job. However, he believes disruption also presents an exciting opportunity to integrate business models with new technologies to meet consumer's evolving needs.
"MSIG is one of the few general insurers with a multi-channel distribution network," Chan said. "To maintain these connections with customers, agents, and brokers, we have to constantly balance the varied interests of each party, which we have done well over the years through building relationships. With aggregators and digital start-ups coming into the scene, it has also become an increasingly competitive market. Rather than being a challenge, we view this as an opportunity for us to explore new ways of doing things."
Working with others
He cited the fintech sandbox of the Monetary Authority of Singapore (MAS) as one of the enablers of innovation in the market, allowing insurers to access new technology and integrate it into their operations at lower cost.
"To capitalise on market opportunities, MSIG takes a collaborative approach and works with startups, associations, consultants, and technology companies to develop new solutions to improve our processes," he said. "We are also exploring partnerships and affinities that will help to make it even easier for our customers to take up insurance policies. Often, insurance is bought as an afterthought but if we can embed it into the customer's lifestyle – for instance, if home insurance is bundled along with their monthly utilities – it would be much easier for them to take up insurance."
Chan shared two fruits of MSIG's collaborations with other firms: the FAST claims payment service and UMax, a pay-how-you-drive motor insurance offering.
The FAST claims payment service allows customers to have claims credited directly to their bank accounts, shortening the waiting time by four days. Meanwhile, UMax was developed with Scope Technologies to provide comprehensive protection and reward good driving behaviours through a telematics device.
"Instead of competing with big techs for talents, we work with promising start-ups who have the ideas, passion and know-how to execute new digital initiatives with us," Chan said about the company's strategy in dealing with the need for more technologically-inclined talents. "While you can reskill a person to be more digitally savvy, you cannot turn them into an IT specialist or data scientist overnight."
Demographic changes
According to Chan, it's not just technology that is changing insurance. Demographic changes such as population ageing and increasing prevalence of non-communicable diseases are forcing the industry to adapt.
"During last year's National Day Rally, Prime Minister Lee Hsien Loong noted that although Singaporeans are living longer, their later years in ill health have extended," Chan said, adding that Singapore has the second-highest incidence of diabetes among developed countries, second only to the US.
"At MSIG, we decided to take a bold approach and launched a travel insurance product that covers the needs of a group that most insurers would not," he said. "TravelEasy Pre-Ex is a travel insurance policy for individuals with pre-existing conditions and does not have an upper age limit. As long as the person is medically able to travel, we will cover them for overseas hospitalisation expenses and evacuation if his illness, due to his pre-existing conditions, worsens during a trip abroad."
Improving access
"General insurance is a meaningful industry that serves to protect people's interests and what they value, which brings purpose to my work," Chan said. "When customers have to make a claim, it is often because of a traumatic experience. As such, we do everything possible to help them get back on their feet."
This includes improving access to insurance for more individuals.
According to Chan, mobile penetration is very high in Singapore, and this can be used to make insurance more accessible to everybody. He said that MSIG has made its online portal mobile-optimised for a seamless and more positive user experience. An AI-enabled chatbot has been developed, which will help answer customers' queries about the company's insurance products.
"Insurers need to bridge gaps in today's insurance industry sector to ensure that more individuals can access insurance to have a greater peace of mind," he said. "We are constantly innovating and improving our offerings to make sure that we continue to do so too."