Global insurance blockchain consortium sets its sights on Asia | Insurance Business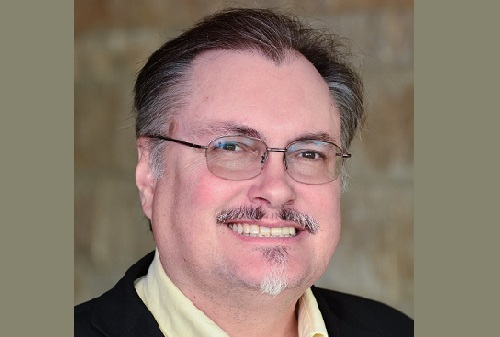 The Institutes RiskBlock Alliance (RiskBlock), a not-for-profit consortium of 31 insurers, brokerages, reinsurers and third-party industry participants working to make insurance more efficient, is planning an expansion to the Asia-Pacific region.
According to Christopher McDaniel, president of RiskBlock, the organisation's goal is to develop the world's first true enterprise blockchain-enabled platform in the cloud to gather, store and automatically exchange a wide variety of information from insurance brokerages, carriers, and third parties to create an insurance ecosystem, allowing for more cost-effective insurance processes to the ultimate benefit of policyholders.
"Working with Deloitte, Accenture, IBM, EY, Amazon Web Services and Capgemini, RiskBlock is creating its own reusable technology platform that will support multiple applications built off R3's Corda, called Canopy," McDaniel told Insurance Business. "Canopy is a set of standard blockchain and tools that allows multiple applications to be built on a common set of blockchains. This facilitates the creation of an ecosystem where RiskBlock members and third parties can create solutions on Canopy, similar to the model used by mobile phone companies, where multiple parties can create apps for their platform's app store. With help from these partners, the 31 (and counting) members of the alliance are collaborating on more than two dozen use cases involving different aspects of the insurance transaction."
Following launches in North America and a forthcoming launch in the Europe, Middle East, and Africa (EMEA) region, Riskblock is expanding into Asia-Pacific, with a physical office in the region to open by the end of the year. It will also start formally accepting members in early 2019.
According to McDaniel, as many as 20 insurance organizations across Hong Kong, Korea, Japan, and Singapore have already expressed interest in joining RiskBlock.
"With its geography-specific model for governance, the Asia-Pacific region will, for the first time, have a dedicated local consortium focused on driving blockchain solutions in the Asia-Pacific insurance and risk management market," he said.
As for the commonalities between insurance firms in Asia-Pacific and those in North America in terms of RiskBlock's work, McDaniel said that there is growing interest in Asia-Pacific in building use cases that incorporate third parties.
"There are synergies between this and the work we've done in the US commercial property & casualty proof of insurance use cases that are being built to include banks, supply chain companies, and auto collision services," he said. "The vision for Asia-Pacific would include integration of hospitals and banks in the life space. There is also great interest in KYC (Know your Customer) use cases."
According to McDaniel, the challenges to the success of blockchain in insurance are not technological but rather centred on process transformation.
"Blockchain is not simply replacing one technology with another," he said. "It is about major process transformation within organizations. Challenging paradigms is always tough and includes multiple stakeholders who must buy into the change. This grows even more complex when you consider that every country in Asia-Pacific has its own perspectives on process transformation."
Finally, McDaniel predicts that RiskBlock's platform will become "all things insurtech" for the global insurance industry. This is due to data flowing into Canopy from countless sources outside the insurance industry, such as the Internet of Things (IoT).
"The combination of the IoT and blockchain technology, in addition to the use of predictive analytics and AI, will transform the insurance industry, creating new business models and revenue streams," he said. "Canopy will be all that is needed in the future for carriers and brokers to do what is best for their customers."