Indian market undergoing wave of concentration | Insurance Business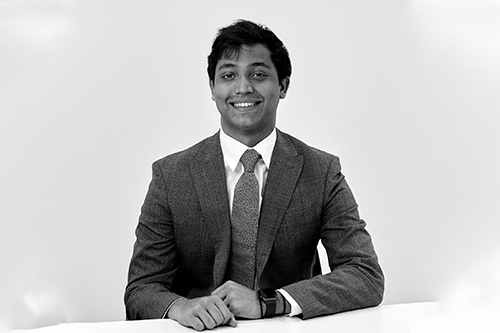 India has the second-largest population in the world at 1.3 billion, just behind China. This makes it one of the most valuable emerging insurance markets in the world due to a large working-age population, with a median age of around 29.
Earlier this year, Aditya Singh (pictured), treaty analyst at New Dawn Risk, was part of the team from the specialty re/insurance brokerage that attended the India Rendezvous in Mumbai. The event brought together numerous insurance professionals to discuss important issues and developments in the local industry.
According to Singh, awareness of insurance and its benefits continues to be low in India, but the industry is experiencing rapid growth. Gross written premiums for both life and non-life reached US$85 billion in 2019, and this figure is expected to expand to US$100 billion later this year.
"The government has also undertaken a number of initiatives such as allowing for greater foreign direct investment, giving tax incentives on certain insurance products, and other public schemes to support and boost the industry going forward," he told Insurance Business.
Singh said that overall insurance penetration in India (life and non-life) remains quite low at 3.7%, resulting in a largely untapped market. Around 96% of the population has not bought any insurance coverage, which offers huge growth potential for insurers and reinsurers – especially in comparison to more mature markets. This presents firms with a unique opportunity to shape the future of the industry.
"For this potential to be realised, awareness of the role and benefits of insurance needs to go up," he said. "In addition, products need to be simplified. The majority of insurers have designed products with a focus on differentiating their USPs, making it complex for the average consumer to understand or purchase a product with a simple click. Products also need to be tailored to appeal to non-urban customers and more flexibility in products can serve those working in more rural/informal sectors. Technology will have a critical role to play here and insurers can deploy innovative solutions to simplify the products they are selling and improve their outreach."
Concentration in the Indian industry
According to Singh, one of the main takeaways from the India Rendezvous is that the Indian insurance market has become highly concentrated, which means that a small number of firms make up a large proportion of market production.
This is shown by the dominance of the Life Insurance Corporation, the sole public sector life insurer, which has almost 70% market share. Meanwhile, there are six public sector non-life insurers, as well as the sole national re-insurer, General Insurance Corporation of India (GIC Re).
"A few years ago, it enjoyed the majority of its reinsurance support from Lloyd's and the international markets," said Singh. "However, more recently, we can see how the Order of Preference Regulation has taken away a lot of that international business with the aim of bringing it back to India."
While some major reinsurance companies have set up locally, they are still second-in-line to GIC Re, which has the right of first refusal on reinsurance business in India.
"This year, the London market was definitely under-represented at the Rendezvous," said Singh. "This seems unfortunate – a sophisticated and specialised marketplace like Lloyd's has a lot to bring to the table. Given how the reinsurance industry is a global business, we are hoping to see more effort from the Indian regulator to engage with the London market in order to come up with innovative reinsurance solutions that would benefit all."