Insurance industry still not fully adapted to disruption | Insurance Business Asia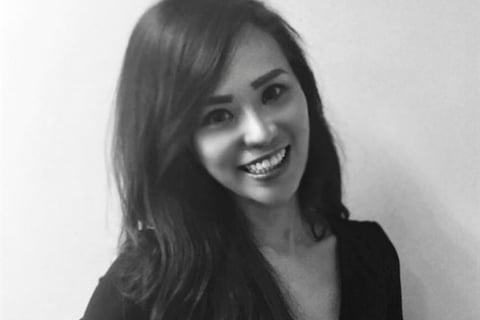 Insurance technology, or insurtech, is an often-heard term in the industry today, and with good reason. The advantages and social changes brought about by technology, specifically the internet, have massively reshaped the playing field, forcing insurers and insurance intermediaries to adapt.
Regine Lai (pictured), managing director of Stark Group-run insurtech lab Insurance Republic, believes that while the insurance industry is open to adapting, the uptake of technology is slower, as some insurers are conflicted over old and new ways of doing business.
"While insurers are opened to transformation, they remain inflexible to true disruption," Lai told
Insurance Business
. "They are still not ready to rethink, in terms of digital and mobile, the way they should engage, conduct, and process business."
She noted that insurers are still largely driven by price sensitivity and obsessed with risk assessment and customer process efficiency. This leads to intermediaries being caught between insurers' demands and customers' expectations, which have been greatly changed due to technological developments.
"The consumer of today wishes to acquire customized products and personalized services promoted through mobile, tablet, or computer… backed by 24/7 accessibility," she said.
On the other hand, Lai notes that this isn't just a tug-of-war between insurers and customers. Regulation also plays a role. Security and data regulations can be quite strict, so in order to comply with these regulations, insurers tend to invest more on data security and capital requirements than on innovation.
It is natural that some intermediaries are sceptical about insurtech, as the rise of direct insurance and robo-advisers has made agents and brokers redundant in some instances. However, Lai says that as proponents of insurtech, Insurance Republic and other start-ups do not aim to replace intermediaries or compete against insurers, but instead help them embrace the digital world.
In order to help insurance intermediaries navigate the new high-tech environment, Insurance Republic is launching My-insurer, a smart insurance wallet app that is insurer-agnostic. The app can be used by various insurance intermediaries, such as relationship managers, agents, and financial planners and works with both life and general insurance products. It will allow intermediaries to communicate, sell, renew, and manage various insurance policies on a single platform, making dealing with clients easier and more organised.
According to Lai, even before the official launch of My-insurer, two major Singaporean banks and a large insurance agency have already expressed intention to adopt the technology into their own operations.
"We are small, flexible, and innovative," she said of insurtech start-ups and Insurance Republic in particular. "We do not face heavy governance or regulatory requirements. In addition, we can experiment and adjust easily to a concept that the traditional industry would not be able to do."
She described the insurance industry as demanding, and stated that it requires tenacity, rigor, discipline, and creativity to survive - but these are the same reasons she chose to stay in the industry.
Related stories:
Insurance Republic names Regine Lai as managing director
Four out of ten Singaporeans feel "ignored" by financial institutions
Work with benefits: How CXA is driving a digital revolution in employee benefits brokerage