Insurance is the "hidden gem of finance" | Insurance Business Asia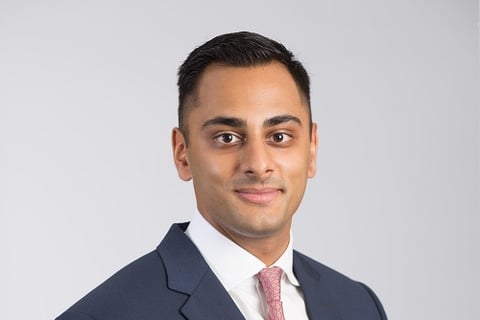 Alpesh Tosar knew from an early age that he wanted to become part of the financial services industry, and he gained experience via internships in various financial companies.
His first exposure to insurance was through a friend's father, who worked in the reinsurance market in London and offered him the opportunity to shadow brokers and underwriters at Lloyd's.
"It was from this exposure that I really took notice of this hidden gem of financial services, and started researching the industry – without it, planes don't fly, buildings don't get built, goods don't get delivered. It's fundamental to the world economy," he said.
Tosar, head of broking for
Willis Towers Watson
in Hong Kong, spoke with
Insurance Business
about his journey in the insurance industry, as well as the pressing issues confronting brokers today.
"There's exposure across all industries and geographies from a client perspective, but also a variety of opportunities in different roles within the industry itself, so during my final year of university, this was the career path I chose," he said.
According to Tosar, the most unforgettable experience in his career was his move to Asia. One and a half years after he joined Willis Towers Watson, he relocated from London to Singapore, where he spent two and a half years developing and implementing the broking model and regional strategy. He then moved to Hong Kong, where he assumed his current assignment as head of broking.
"The opportunity to visit and interact with different cultures, business practices, colleagues and markets across the region has been fantastic," he said.
As head of broking, Tosar is exposed to the problems the industry faces, and he identified two major issues.
"Without doubt the number one topic is technology and 'insurtech', and how this will disrupt the traditional business model and the role of the broker.
"We're seeing this across all industries, with the rise of the new intermediary models through companies such as Uber, AirBnb, Apple, etcetera. But also in financial services, robo-advisors accounted for around [US$790 billion] of assets under management in 2016 compared with [US$130 billion] in 2008. That's a rapid change by anyone's standards."
Buying habits are also changing at a fast pace, and Tosar stressed the need for brokers to adapt.
"Buyers want something that is simple to understand, efficient, and transparent on the costs. Life insurance, where the only information required for a quote is a selfie – that is incredible, and shows what is possible."
However, he said tech developments will not make intermediaries obsolete. Instead it would trigger an evolution of the broker's role.
"It's really around reassessing our value to clients, and focusing where our expertise best lends itself. At the moment we're seeing this impact on personal lines, and smaller commercial business, but there's no doubt in my mind that we will begin to see this change the wider distribution model," he said.
"People like dealing with people, insurance is a sizeable expenditure, and so you want to be able to talk to someone you can look in the eye and trust [them] to have your best interests in mind and support [you] when things go wrong. Technology won't remove that – we need to use it to enhance what we do for our clients."
The second issue Tosar raised was the industry's problems attracting talent, reinforcing the idea of insurance as a hidden gem.
"We need to do more to promote the insurance industry as a great place to have a career. Part of this is with the image, not being seen as glamorous. However, if you're looking for work which involves dealing with clients, international travel, analysing and quantifying risk, complex programs, and benefiting society as a whole, then this is the place to be," he said.
Related stories:
"Insurance is hands down the only career for me."
Insurtech will not kill the broker
"I had no clue what I was getting into."