Insurers must 'join forces with healthcare providers' to improve access to care | Insurance Business Asia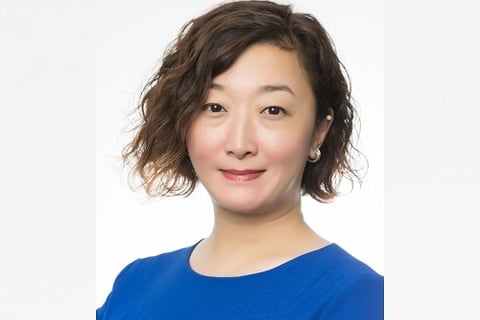 April 07 marked the 71st celebration of World Health Day – a day that remembers the World Health Organisation's founding and draws attention to the threats and challenges the world faces in achieving health and well-being for all.
Daisy Ning (pictured), head of life & health products for Asia at Swiss Re, pointed out to Insurance Business the huge challenge that lies ahead for insurers – at least half of the global population does not receive necessary health services, while approximately 100 million people are pushed into extreme poverty each year because of out-of-pocket spending on health, based on WHO data.
"These are frightening facts, but certainly not deterrents for us to close the health protection gap when insurers, healthcare service providers, pharmaceutical companies and public policy makers commit to building stronger societal resilience together," said Ning.
Read more: Embracing diversity and inclusion in insurance
While advances in medicine have led to rising life expectancy across the world, it's accompanied with new challenges in supporting more people to take better care of their own health. Alongside extending lifespans, people must also be given the chance to live better and healthier lives. Infectious diseases such as smallpox and polio have declined, but according to Ning, prevalence of cancer and other chronic conditions still cast a long shadow, affecting one in every three individuals in their lifetime.
Cancer is the second leading cause of death globally, leading to an estimated 9.6 million deaths in 2018. According to the International Agency for Research on Cancer, approximately 18.1 million new cases were reported in 2018 – half of them occurring in Asia, home to nearly 60% of the global population. The number of new cases per year is expected to rise to more than 23 million by 2030.
"All of us have cells that can one day become cancerous due to mutations and various known and unknown risk factors," said Ning. "Therefore, in theory, no single person is immune from cancer, as well as unexpected, out-of-pocket healthcare expenses. How can we protect more consumers from health threats without suffering from financial hardship?"
This is where insurance comes in. While it cannot compensate the physical and mental anguish caused by cancer, insurance can alleviate the accompanying financial burden.
"Conventional health insurance has been designed as a reactive financial means protection to compensate consumers upon diagnosis or treatment of certain health conditions," Ning said. "However, as treatments continue to improve, more people are now living with or recovering from cancer. The role of insurance is progressively expanding to provide a more holistic partnership approach that enables customers to be more resilient on their healthcare journeys, from prevention and disease management through to treatment, rehabilitation and recovery."
She shared Swiss Re's recent launch of an insurance solution in Australia, which supports cancer patients' transition from treatment to recovery, and wellness and work readiness. The programme invites employers to offer flexible 'return to work' arrangements, where cancer survivors resume their jobs with working hours appropriating to their health conditions. It also provides expert advice to minimise the symptoms associated with cancer recovery, including fatigue, 'chemo fog', deconditioning, and sometimes, depression and anxiety.
Insurance and preventive wellness
According to Ning, Swiss Re is turning its global risk knowledge into practice by collaborating closely with its partners in the technology and healthcare service sectors. Vibrant technological developments and steady consumer adoption of wearable devices provide an encouraging environment for insurers and create a more holistic and personalised health and wellness experience.
To demonstrate how insurance can serve as a catalyst for people to take better control of their health, Swiss Re partnered with an insurer in Thailand to develop an insurance solution featuring dynamic pricing and a personalised disease management programme for Type 2 diabetics in the country. Customers that achieve better health outcomes are rewarded with premium adjustments to reflect the healthier dietary and lifestyle changes they have made over time, where diabetics can now have access to more affordable and customised healthcare.
"Insurers are now more ready to partner with customers in supporting, advising and protecting them throughout various stages of their healthcare journeys," she said, adding that by taking active steps to monitor, detect, manage and continually improve one's health, 30-50% of cancer deaths could be prevented with early diagnosis, screening and treatment.
"Since the 'war on cancer' was launched in 1971, the world has definitely won some battles, but not yet the war," Ning said. "The insurance industry needs to actively reflect on our roles and join forces with healthcare service providers and public policy makers to enable more consumers having access to quality health services where and when they need them."