Legacy insurers must keep up with insurtechs' agility | Insurance Business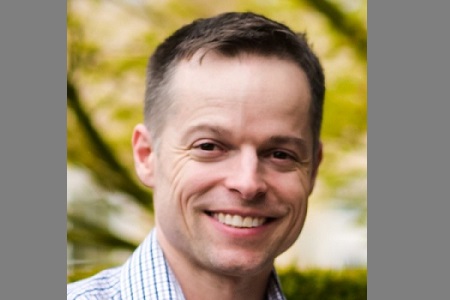 As insurance technology (insurtech) continues to disrupt and reshape the industry, older players may struggle to keep up. Despite considerable advantages in resources and manpower, legacy insurers may feel lost in the massive changes, and either fail to innovate or develop in the wrong direction.
Jason Tillman, product manager at US-based automation and software-as-a-service (SaaS) firm Nintex, spoke with Insurance Business regarding the need for legacy insurers to properly harness automation to keep up with the agility of insurtech start-ups, whose customer-centricity has set high expectations that are becoming the norm among consumers.
According to Tillman, there are three major reasons why insurers automate, and, contrary to what some may think, cost savings aren't a primary concern.
"There are actually three reasons why insurers look to automate: better quality of operations, workforce agility and operational insights, according to a 2018 Horses for Sources survey, with cost savings quite low on the list," he said. "These three speak to the need for increased efficiency and responsiveness, which companies need to remain competitive in an era of rising digital competitors and changing customer tastes."
Many insurers have successfully automated 'back-end' processes, such as assessing risks and rates. However, more needs to be done in areas where insurers come into contact with customers, such as new business generation and claims processing. Automating these processes can help free up time to focus on customer service while still remaining compliant with stringent regulations.
"It's quite possible to achieve both increased efficiency and enhanced client experiences through the automation of the right processes, such as client onboarding and claims processing," Tillman said. "Not only would insurers streamline normally manual processes, clients would see faster, more responsive services."
Tillman also stressed the need for consistency across all areas of the business.
"What clients purchase anymore is really an experience which spans departments," he said. "Whether they contact your finance team to pay their premium, interface with a customer service agent, or simply purchase a policy from a broker, they want a level of consistency regardless of who in your organisation is providing it. Automation can be a foundational factor in providing this consistency across departments and processes."
However, he warned that there are pitfalls that insurers must avoid. These are especially true with sizeable legacy insurers dealing with large numbers of teams and people.
"First and foremost, companies often have certain expectations for automation (such as workforce agility) yet become disappointed when a completely separate metric is not met (such as cost control)," Tillman said. "This highlights a lack of alignment between strategic goals and the resulting actions. Companies need to ensure that they remain consistent in tracking what they set out to achieve. Focus is key here.
"Secondly, teams across both internal and external stakeholders often remain siloed in their efforts. Some teams automate and some remain tied to manual processes," he added. "This creates glaring inconsistencies across organisations. Leaders driving automation efforts need to develop holistic automation strategies spanning multiple stakeholders to truly realise the benefits of automation."
Related stories:
Exploring digitalisation
Life insurers saying 60-80% of their data is 'not accessible for decision making'
Start-ups driving change in auto insurance ecosystem