Making roads safer through technology | Insurance Business Asia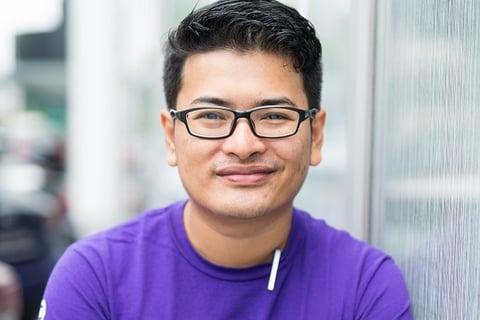 Road safety is a major issue in many countries, and Malaysia is one of them. According to data from the Royal Malaysian Police, there were 7,152 fatalities due to traffic accidents in 2016, meaning an average death toll of 20 each day.
The government has launched numerous law enforcement and education campaigns to reduce traffic-related deaths, but these have had very limited success. As a result, one firm sought to add another dimension to Malaysia's road safety effort by harnessing technology to incentivise good driving behaviour.
Insurance Business
spoke to Syed Ahmad Fuqaha Syed Agil, managing director and co-founder of Pixelated Sdn Bhd, also known as Katsana, who sees the adoption of telematics-based motor insurance as one way to help drivers make a conscious effort to drive more safely.
However, uptake in the Malaysian market is quite slow.
"It's a learning curve for consumers to get around the whole concept of telematics as part of motor insurance," says Syed Ahmad Fuqaha. "Sluggish adoption of telematics-based insurance we've seen abroad tells a similar story."
Many telematics-based schemes use a specialised device installed in the insured's car. According to Syed Ahmad Fuqaha, this may not be applicable in a developing market such as Malaysia.
"An active effort to educate the market is needed which translates to a prolonged and costly education process," he says. "Deploying hardware-based solutions that are steep in upfront cost and invasive hardware installation would not help with consumers perception either."
In July, Katsana launched DriveMark, a telematics driving app that automatically records drivers' behaviour and translates it into a score. Unsafe driving actions like speeding, harsh braking, harsh acceleration, and sharp cornering contribute to a lower score, while doing the opposite improves it.
Having partnered with several major insurers such as
Allianz
and Etiqa, Syed Ahmad Fuqaha sees great potential in the technology's application. This will accompany an evolution in the motor insurance industry, where competition is not solely in the domain of pricing, but also in the delivery of value-added services. As such, insurers must adapt to changing consumer needs and behaviours.
"With the platform we've developed, we're seeing numerous value creation levers that can be harnessed. Risk-based pricing is only the tip of the iceberg. Motor insurers will be able to add personal touch to their engagement with users by developing loyalty and behaviour modification programs."
However, Syed Ahmad Fuqaha also calls for caution among the industry players, especially since Malaysia has only recently shifted to a free-market model for motor insurance. Haphazard adoption of models from other markets may do more harm than good.
"We know the way that insurance sector was structured prior to the de-tariffication is a model that benefits neither consumer nor motor insurers," he explains. "Furthermore, it has been that way for so long, hence it is understandable that players in the industry are eager to transition away from a regulated pricing model.
"It's worth to note that a direct model adoption from mature markets like Europe and the United States is not the best way forward. This is the message we at Katsana would like the industry to understand in order to avoid the pitfalls we've seen in other markets."
Related stories:
Telematics firm links up with several Malaysian insurers to promote technology
"It's high time Asia adopts telematics," says expert
Insurance industry not on top of data use - report