Reinsurer seeks to modernise sector | Insurance Business Asia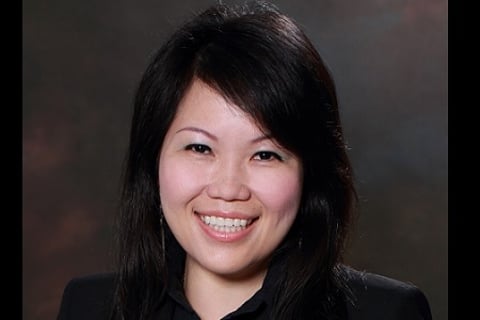 Peak Reinsurance Company (Peak Re) has seen several developments in recent times, such as an investment from global insurance giant Prudential Financial and receiving approval to operate in Singapore.
Insurance Business spoke with Jasmine Miow (pictured), Peak Re's director of South Asia, SEA, and MENA markets to get her take on these recent developments and the reinsurer's outlook.
According to Miow, the company's expansion to Singapore is part of Peak Re's plan to gain access to one of Asia's most developed insurance markets. The company is working towards fully authorised status in Singapore, which will make it easier to work with clients in the market and increases confidence in Peak Re.
"It's a win-win for both parties," she said. "Our partners have another option in working with us. That translates to financial element – the cost of buying reinsurance is lower."
Miow added that while the company is expanding into new markets, it will still maintain its simple organisational structure that allows it to be dynamic through it "workshop approach". According to her, the company has been able to settle 90% of its claims within 10 working days.
"We are still very much sticking to our original thinking – which is for us to have a simple organisational structure, with our head office in Hong Kong," she said.
Meanwhile, Prudential Financial purchased a 13.1% stake in Peak Re in April. The American giant came in after International Finance Corporation (IFC), a member of the World Bank Group focused on emerging markets, exited Peak Re, which has begun expanding into developed markets.
"Peak Re has been aiming to have a global presence since 2014," Miow said on the investment. "This is our strategy as a reinsurer to achieve diversification by having a good spread of our business."
She stressed the need for diversification for both insurers and reinsurers, citing how companies work to have a balanced portfolio.
"We can't just focus on one line," she said. "We cannot survive, it's too risky."
Since Peak Re was founded in 2012, with the backing of Fosun International, a major Chinese conglomerate, many things have happened, most notably formation of great relationships with the customers, Miow said.
"We are very grateful for the trust and support we have gained from our customers over the years," she said. "We've known them for many years and they have confidence in us. The business relationship has grown closer and has opened doors for other business opportunities. We listen to what our clients want and we work towards that. We're alive and kicking and thinking outside the box as we seek to modernise reinsurance."
Related stories:
Strong progress for insurance giant in Asia
The only constant in reinsurance is change
Peak Re, Fosun pledge support to Caribbean restoration efforts