Sharing and digital economies to drive transformation in SE Asia - expert | Insurance Business Asia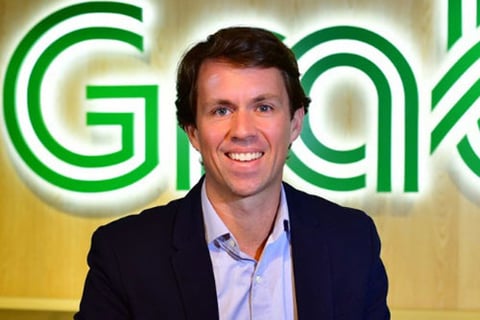 Insurance is currently in a period of upheaval, with two of the many reasons being the advent of the sharing economy driving transformation due to changes in concepts of risk and ownership, and the increased entry of tech giants into the insurance industry.
In Southeast Asia, one of the largest tech companies is Singapore-based Grab, which is the region's first 'decacorn', or a start-up company valued over US$10 billion. Established in Malaysia in 2012 as a taxi-booking company, Grab expanded into ride sharing and became one of the major proponents of the sharing economy in its home region of Southeast Asia.
Recently, Grab has also ventured into insurance, through its GrabInsure arm. Insurance Business spoke with Tom Duncan (pictured), head of GrabInsure, on how the sharing and digital economies are changing the insurance landscape in the region.
According to Duncan, Southeast Asia is one of the regions most conducive to growth, with its long-term trends – such as a rising middle class, urbanisation, and growing mobile adoption – described as "very significant tailwinds" for the company.
The emergence of the 'gig economy' has changed how people work, and insurance must adapt to their needs.
"Many of our driver-partners are part-time, and therefore having to buy a full commercial auto insurance policy does not really make sense," Duncan said. "That's why in Malaysia we have launched our Grab Daily Insurance, where drivers can buy commercial auto insurance in 24-hour blocks. This makes a lot of sense for a driver who, for example, may only drive for 100 days a year."
Another example Duncan gave was the critical illness product Grab offers to its drivers in Singapore, in partnership with NTUC Income. He said that drivers pay between 10c and 50c per trip, and accumulate critical illness cover as they drive. This, he said, is a more affordable option than paying SG$1,000 or more in one annual premium.
"As we look ahead we are also thinking about consumers who benefit from the range of sharing economy services available through Grab," said Duncan. "In many cases people in Southeast Asia no longer use their own vehicles, instead making use of the flexibility that Grab offers. For these consumers, their risk profile changes to being much more 'usage based'. They no longer need protection for a car, but instead just when they are on a ride. Grab is already catering for this and will look to provide more protection usage-based options as we head into 2020."
Alongside its transportation-based businesses, Grab also entered digital payments, which, according to Duncan, serves as the foundation for new financial services and products. This has enabled millions of underbanked and unbanked users in Southeast Asia to access cashless payments, and is an enabler for Grab's insurance business, he said.
Read more: Driving financial inclusion with digital technology
In January, Grab and ZhongAn Technologies established a joint venture to enter the digital insurance distribution business in Southeast Asia. According to Duncan, the digital insurance marketplace allows users to access various insurance products with fractionalised premiums using the Grab mobile app.
"The partnership addresses many of the usual pain points associated with insurance – including discovery, unaffordable premiums and payment options – by allowing for insurance premium payments to be adjusted and automatically deducted through GrabPay or its affiliate payment partners," he said.
Moving forward with the digital economy
Duncan predicted that in the next five to 10 years, Southeast Asia will continue to see explosive growth in the number of mobile internet users and a resulting boom in digital services. New business, industries and service areas will continue to develop in the region, tailored to extremely unique local needs.
"However, our vision of using technology to improve the quality of life of all people in Southeast Asia will not change," he said. "We believe technology and, more specifically, platform technology can be used to dramatically improve livelihoods across the region and be used as a force for good.
"With our leadership position in payments as a base, Grab is set to expand into being the largest insurtech policy provider and the biggest fintech lender, all within one platform and expand on our insurance offering."
He revealed that in Singapore, Grab is offering bespoke micro-insurance products such as prolonged-medical-leave and critical illness insurance and SME lending, and is applying for a digital banking licence.
"We believe our work will play a pivotal role in shaping the future of Southeast Asia's digital economy. The digitisation of financial services will continue to have a transformative impact in the region," he said.
"With regard to insurance, we believe that digital will enable millions of customers to have access to protection that otherwise was not available. This will happen through the fractionalisation of complex products into simple coverages that are easy for consumers to understand and consume through digital channels. A key enabler for this will be digital payments to facilitate paying micro premiums on a regular basis."