Taxes and taskforces | Insurance Business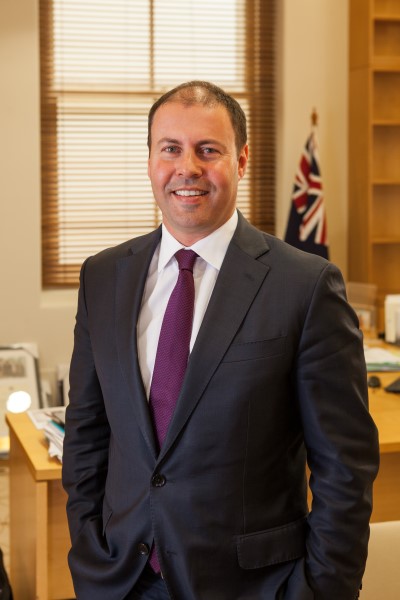 On 23 December 2014, Josh Frydenberg was sworn in as assistant treasurer. Elected to the seat of Kooyong in the 2010 federal election, he was parliamentary secretary to the prime minister immediately prior to taking on responsibilities in the Treasury.
One of the first initiatives announced since Mr Frydenberg started his tenure as assistant treasurer was the Northern Australia Insurance Premiums Taskforce, the initial details of which were released on 30 March. The taskforce would examine options for reducing home, contents and strata premiums in the region.
Immediately, that announcement raised a question as to the status of Senator Mathias Cormann's controversial plan to increase competition in North Queensland. That plan involved allowing insurance brokers to sell policies from unauthorised foreign insurers (UFIs) where those insurers offered consumers a better price.
The heavily criticised proposal was one of a number of initiatives simultaneously announced, aimed at tackling the high cost of insurance in North Queensland. Others included a comparison website, established by the Australian Securities and Investments Commission, to assist North Queensland consumers in searching for home insurance.
Roll-out of some components of Senator Cormann's proposal, including the website, preceded as planned. So why was it decided to form the taskforce rather than clarify the role of UFIs in Australia?
"That decision about unauthorised foreign insurers is deferred until the taskforce's report," the assistant treasurer says. "What we are looking to do here is try to find comprehensive solutions to the challenge we face in the insurance market in Northern Australia … This issue has been raised over a long period of time. Government has had a series of reviews … But this review is more comprehensive than anything that's been undertaken previously ... Clearly we need to do even more, and that's why we've got this expert taskforce."
Led by a former executive director in the Australian Treasury, Mike Callaghan, the taskforce committee comprises representatives from the insurance sector and community groups, and is described by the assistant treasurer as an "expert" committee. But is a proposal encompassing UFIs something the taskforce is considering as part of their investigations? Mr Frydenberg says: "[The taskforce] is looking at the existing framework, as well as what could possibly be introduced … We're looking at a whole series of options, but we're also looking at the existing policy settings to see if they're adequate."
Additionally, he says, the taskforce has extensively consulted with the industry to date, and will continue to do so up until preparation of the final report. "The committee's met with all of the insurers who operate in that area, but also with the reinsurance industry … [and] with consumers, insurance brokers, and consumer advocacy groups as well. It's a continuum of consultation, and it's very important to be fully appraised of the interests and views of the key stakeholders in putting together a report such as this."
Mr Frydenberg says he expects to receive the taskforce's interim report "very shortly", and that their final report is due in November.
As to when it's anticipated that there'll be solutions, resulting from the taskforce's investigations, which can be implemented in Northern Australia, he says: "We'll have to see the nature of the recommendations out of the report. Depending on the government's view as to which ones we take forward and which ones we do not, we have to assess that and then we'll make any deliberations about an implementation timetable after that." He adds: "There will be lots of considerations taken into account, including setting up new infrastructure to implement some of those proposals."
Risk mitigation funding
When it comes to the question of insurance affordability, discussion frequently turns to financing for pre-emptive initiatives. In May, the final report of the Productivity Commission Inquiry into Natural Disaster Funding Arrangements was publicly released. It recommended the Australian Government gradually increase the amount of annual mitigation funding it provides to state and territory governments to $200m.
Asked about the government's stance on the importance of increased mitigation funding as a method of addressing affordability issues in disaster-prone regions, the assistant treasurer points out initiatives that have already been undertaken in this space, including steps taken following the 2011 Queensland floods. "There's also been a series of other initiatives through the $52m natural disaster resilience program; there's a national bushfire mitigation program; there's additional monies that have been provided for aerial firefighting capability, as well as a national emergency management projects grants program. All of these are designed to mitigate risks," he says.
"Mitigation is important. The federal government needs to work with the state governments in this particular area. And while the Productivity Commission recommended increased mitigation funding, it didn't provide exact evidence of that level of underinvestment in mitigation activities. So more work needs to be done, but mitigation is clearly important and this is an area where federal and state governments need to cooperate."
Stamp duties
In March, the assistant treasurer told the Insurance Council of Australia (ICA) that insurance stamp duties were "one of the most inefficient taxes in Australia".
On 21 July, the ICA announced it was urging all states and territories to commit to abolishing taxes on insurance. Rob Whelan, CEO of the ICA, said in a statement that state and territory governments remained overly reliant on inefficient taxes.
Does Mr Frydenberg support Whelan's call to state leaders? While his view remains that insurance stamp duties are inefficient (he points to recent state government reviews in NSW and Victoria that support the eradication of these taxes), he says, "More work needs to be done in this area, but when you start abolishing state taxes, the next question [asked] is, 'Who's going to fill the funding gap?' These aren't straightforward issues."
Professional, ethical and education standards
Talking about the Parliamentary Joint Committee's Report and recommendations to lift the professional, ethical and education standards in the financial services industry, Mr Frydenberg emphasises that the government's focus is on Tier 1 products, consistent with the PJC's recommendations, and does not extend to Tier 2 products. He says, "We will work with the industry to ensure that we get an enduring framework that boosts the professional, ethical and educational standards in the financial services space, and we're focusing on Tier 1 products."
The balancing act
Seven months into his role as assistant treasurer, Mr Frydenberg says he's had "very constructive dealings" with the insurance industry and will continue to do so. "My job is to listen to the various viewpoints, to maintain public confidence in the sector, to deal with elements of market failure in various sectors, and to respond as appropriate to various reports by government-commissioned experts.
"I've got to find a balance between, on the one hand, ensuring that we don't have too much regulation and government-imposed outcomes and, on the other hand, ensuring we maximise consumer protections and enhance consumer outcomes. And it's that balancing act which needs to be done in all areas of financial services, including …insurance."