The challenges facing the world's fastest-growing re/insurance market | Insurance Business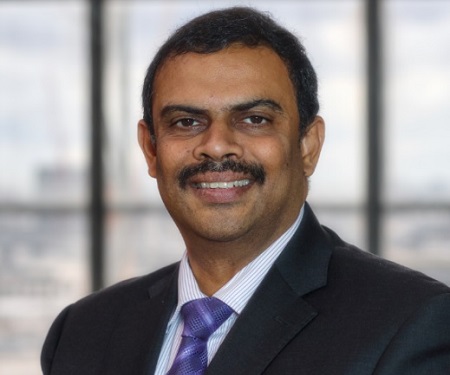 The rapid growth of India's re/insurance industry is demonstrated by a wide variety of firms expanding in the market. However, not everything is smooth sailing, according to one insurance leader.
Insurance Business spoke with Shankar Garigiparthy (pictured), Lloyd's India country manager, and he shared how the insurance marketplace is faring in its recent India expansion, as well as some of his personal experiences and insights on how emerging insurance markets like India can develop.
"India has significant opportunity as the world's fastest growing re/insurance market," Garigiparthy said, adding that since the liberalisation of the market and streamlining of reinsurance regulation by the Insurance Regulatory and Development Authority of India (IRDAI), there has been an "exuberant and optimistic" business environment.
In this environment, many companies are experiencing much-needed revitalisation, while new foreign players are now entering, or seeking to enter, the market. One such player is Lloyd's, which officially entered the Indian market just last year.
"We've recently announced that Markel International has joined the Lloyd's India platform upon receiving their license from IRDAI," Garigiparthy said. "Markel India will provide local Indian insurers with specialist facultative insurance across a broad range of commercial classes.
"Since opening, we have been engaging the Indian market directly on a number of reinsurance and insurance issues," he continued. "We are always looking to increase our business and are in discussion with a few syndicates to enter the Indian market."
According to Garigiparthy, one of the largest challenges firms are facing in India is its continuously evolving regulatory framework.
"The Indian re/insurance market is undergoing dramatic change and the regulator is in consultation with the market to try and implement the most appropriate regulatory framework that recognises the different organisation structures currently operating in the market," he said. "The regulator is also in discussions with the industry with a view to addressing some of the ease of doing business challenges and we expect these to be resolved soon."
Another major challenge is the low level of insurance awareness and low insurance penetration in India, a characteristic of many developing economies.
"While this clearly presents opportunities for the market, it makes it difficult to change perceptions and to emphasise the need for more insurance uptake," Garigiparthy said. "On this front, we have been active in educating the market through tailored events and sharing thematic insights from the Lloyd's global innovation team."
Among Lloyd's efforts to raise awareness about the need for insurance include its City Risk Index, as well as a report titled "Harvesting Opportunity: Exploring crop (re)insurance risk in India".
In the future, Lloyd's will concentrate on improving the efficiency of its operating platform in India, given its recent launch.
"Lloyd's overall focus on developing markets is set to increase and this can only bode well for us in India," Garigiparthy said.
Like many insurance professionals, Garigiparthy's insurance journey began through a coincidence, as he did not initially intend to enter the insurance industry.
"I was looking to move into the regulatory/compliance field and, at the same time, Lloyd's was looking to recruit suitably qualified financial services professionals within the Lloyd's Regulatory division and that's how I entered the world of Lloyd's," he said.
He first worked within the authorisations team at Lloyd's Regulatory Division, before moving to Qatar, to head the insurance supervision team at the Qatar Financial Centre's Regulatory Authority. There he was involved in drafting the regulator's Prudential Insurance Rulebook and conduct of business rulebook. He later moved back to Lloyd's, this time in Singapore, as the regional compliance manager for Lloyd's Asia, before taking on his current role.
To close, Garigiparthy challenged fellow professionals to improve the public's opinion of insurance, especially in emerging markets such as India, and counter the perception of insurance as the "poor cousin" of the financial services world.
"The challenge … is to create simple products and terms, which can be easily read and understood by the policyholder," he said. "Similarly, while most insurers are enabling efficient premium payment methods, they should also enable a faster claims settlement. As an insurance industry, we need to demonstrate value to the customer – as insurers, reinsurers and intermediaries. We all have a role to play in demonstrating value to the customer. Once we start demonstrating the value, then the customer can understand the value of insurance and purchase the appropriate cover."