The purpose of insurance | Insurance Business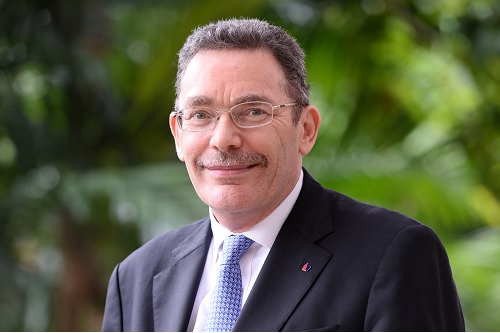 Having spent more than 30 years in the general insurance sector, Mitsui Sumitomo Insurance Group (MSIG) Asia chief executive officer Alan J. Wilson has accumulated a great deal of experience and insights about the industry and its impact, not only on the financial and business side, but also its social relevance and purpose.
Wilson shared with Insurance Business some of his knowledge and advice, both for beginners and long-time members of the insurance industry.
"Most people look at a job as a means to an end," he said. "But it is important for those starting out in their career to think about the purpose of their work. For those considering going into the insurance industry, they need to possess a sense of purpose that is beyond financial gain."
He continued: "The purpose is about extending a hand to an individual or company and help them get their lives or business back to normality, should they meet with anything unfortunate. It is not surprising to hear that many found purpose and passion in an insurance career."
Service to clients
When asked about the most memorable experience of his career, Wilson narrated how MSIG Asia was involved in the recovery efforts during a severe flooding spell in Thailand in 2011.
"The entire MSIG group came together to help our Thai customers through this difficult period," Wilson shared.
"The MS&AD Insurance Group rallied its staff from around Asia and Japan to help our clients and really lived up to the Group's service promise of going above and beyond for our customers."
He added that experts from MSIG units in neighbouring countries were flown in to Thailand to help in the prompt resolution of claims from customers affected by the calamity. The company's efforts received the gratitude of the then-Minister for Tourism of Thailand, whose family was the local partner of electronics company Toshiba, an allied firm of the Mitsui Group.
"The business was in crisis mode but they were grateful that the first people who came to them to help were our staff in Bangkok, he said. "Through that incident, I witnessed the passion and the proactive service of our Group, and felt the sense of purpose in our job as insurance providers."
Service to insurance partners
MSIG is part of the MS&AD Group, which was ranked by Forbes as the 22nd largest insurer in the world for 2017. MSIG also claims to have the largest market share for property and casualty insurance in Japan at 33%. The company could not have grown to this magnitude without the assistance of its intermediary partners: brokers, agents, and banks.
"Our agents, brokers and bank partners are important to us and we are continuously finding solutions on how to better support them – either to help them to digitise or to ensure good collaboration with their own digital efforts," Wilson said.
He shared some of the company's efforts in helping its partners grow alongside it, especially in adapting to the digital era. For example, MSIG is helping its bancassurance partners in developing dedicated partner sites. Also, it is developing Activa, a sales app and microsite in Thailand which will help its agents in managing and selling policies.
"We are currently working closely with our partners in Thailand to create the framework and template in order to ensure that the new site will help increase efficiency in the application process, so that they can in-turn serve their customers better."
Related stories:
The world is changing, and so are our customers
'Exponential change' to impact the industry
The only constant in reinsurance is change