There's a huge gap in support for employees' mental health – AXA Asia CEO | Insurance Business Asia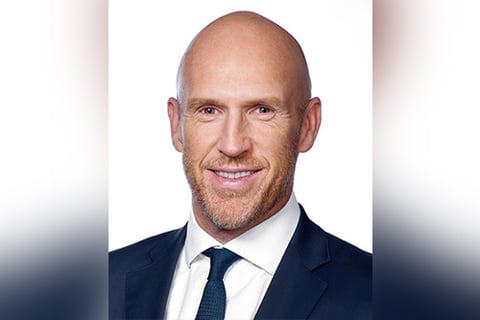 Globally, awareness of people's mental health needs has only recently started receiving attention. This is especially true in Asia, where there remains an especially high level of stigma regarding mental health issues.
According to Gordon Watson (pictured), CEO of AXA Asia, mental health is an increasingly visible and vital issue in Asia, affecting millions of people. Yet, aside from the stigma attached to mental disorders, there is also a lack of resources and a trained workforce to cater to people's mental health needs.
"In Japan, 60% of people experience moderate to high stress, while one in four people admit to considering suicide," Watson said. "One in five people in the Philippines suffer from a mental health problem, including up to 15% of children aged 5-15. Meanwhile, one in five people in Thailand suffer from a mental health problem."
Watson also cited a 2018 survey by the City Mental Health Alliance in Hong Kong, in which 37% of respondents claimed to have, at some point in their lifetime, experienced mental ill health while in employment. Other research revealed that 25% of working people in Hong Kong show levels of depression and anxiety that are 2.5 times the global average.
"All in all, this paints a clear picture of there being a significant need for support in dealing with mental health, both in society as a whole but also in the workplace in particular," he said.
This, Watson pointed out, indicates a huge gap in Asia's insurance market in providing support for employees' mental well-being, especially in Hong Kong. He added that Hong Kongers work the most work hours per week globally, at more than 50 hours on average, and the city has the highest percentage of employees with at least one aspect of work-related stress (64%).
Read more: Hong Kong firms fail to support workers' mental health needs
"AXA's own research further underlines the social anxiety and pressure faced by those in the workforce, where Hong Kong people are driven by a need to grow their wealth in order to care for their dependents, meaning they often fail to prioritise their own health needs," he said. "The majority agree stress is the main cause of health issues, but struggle to find balance – they need help to do so."
Support from insurers has been limited mostly to employee health plans providing a hotline for those seeking help on mental health. However, Watson revealed that 69% of staff surveyed said they had never received any education on mental health, and only 8% think firms sufficiently support their employees' mental wellbeing.
"This indicates an opportunity for us to provide products that better meet these needs, while also tackling a serious social issue," he said.
On a more positive note, Watson believes that overall awareness of mental health issues is certainly rising.
"We expect to see more solutions that incorporate psychological support as insurers realise that customers' needs when dealing with illness go beyond their physical well-being," he said. "New technologies also open up new avenues for treatment for mental illnesses. There is an increasing trend for insurers to leverage new technologies to enhance their offerings and this can enable their customers to get better access to professional help."
As for AXA's efforts to improve its support for customers' and employee's mental health, Watson said that the global insurance giant is taking a multi-pronged approach that includes delivering new or enhanced products that cover mental health, as well as expanding access to resources.
According to Watson, AXA Hong Kong is the first insurance company in Hong Kong to redefine traditional employee benefits with tailor-made initiatives for companies to enhance workplace mental health. It has invested in rolling out the 'Mind Health Programme' this year, which provides comprehensive mental health support in three aspects – education, prevention, and treatment – that can suit employees' different needs.
Read more: AXA launches mental healthcare scheme in Hong Kong
Meanwhile, in Japan, the My Therapy product incorporates new services that take a holistic view to supporting the emotional wellbeing of people dealing with cancer, extending to aesthetic concerns such as wigs and make-up.
The company, he added, is also investing in technology in assisting mental health. AXA Hong Kong partnered with the Chinese University of Hong Kong and Oxford VR in April 2019 to pilot an innovative automated immersive therapy using virtual reality (VR) for mental health in Asia. This jointly-supported clinically-validated trial uses VR technology to manage common mental health issues, such as social avoidance, anxiety, and depressive symptoms.
In Hong Kong and the Philippines, AXA has launched Emma by AXA, a new app that acts as a fully-fledged health partner to clients. According to Watson, it is a central point for clients to manage their relationship with AXA, and it also provides access to resources and advice on health-related issues, including mental health.
"Finally, AXA has also implemented inclusive workplace policies, encouraging a culture where staff can bring their whole selves to work and they are supported through flexible work arrangements," he said. "Under the banner of the non-profit organisation Shared Value Project Hong Kong, AXA formally pledged in 2019 to take further concrete action to break down barriers in the workplace."