Working together to foster innovation | Insurance Business Asia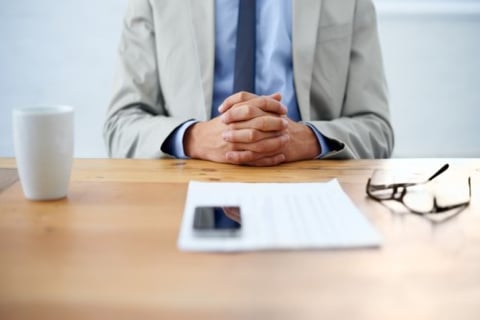 The relationship between established insurers and insurtech start-up should be more cooperative than adversarial, according to one insurance leader.
Joao Neiva, head of innovation for Asia-Pacific at Zurich Insurance, spoke with Insurance Business about how the global insurer is working towards a harmonious relationship with the growing number of insurtechs in the region.
One of Zurich's recent moves is the creation of the Zurich Innovation World Championship, which is a global tournament searching for the best and most innovative insurtech start-ups. The start-ups will compete in regional rounds before moving on to a global final in February 2019.
"Initiatives like the Zurich Innovation World Championship drive more collaboration between established insurers and start-ups building innovative solutions or leveraging new technologies," Neiva said. "This collaboration will expand the markets and improve customer experiences when buying insurance solutions."
The focus on collaboration between insurer and insurtech start-up departs from previous paradigms, which stoked fears of lost jobs amid intense competition, with insurtechs rendering the old insurers obsolete, while the latter tries to harness their vast resources to drive the former out of business.
However, according to Neiva, that is not the case. Disruption, which leads to the transformation of the insurance industry to better suit its customers' needs, can be achieved by working together.
"Even for well capitalised start-ups, the challenge is to get enough scale or to build a dominant position in the market," he said. "Therefore, disruption is more likely to come through collaboration between insurers and insurtech rather through competition. Both parties need to focus on what will drive better experience, products, and services for their customers."
Indeed, research has shown that insurers are more open to working with insurtechs than outright competing with them or buying them.
The arrival of technology will benefit not only insurers, but also intermediaries, despite what some think that they are on the verge of extinction due to insurtech's focus on bringing insurance direct to the customer.
"Technology will give agents and brokers the freedom to be even more customer focused," Neiva said. "They can provide better advice to customers, give certainty of purchase (when meeting the customer) and can allow customers to use their preferred means of payment. Intermediaries can also use technology to access new leads and to have a more regular interaction with existing customers."
This, he said, is demonstrated by intermediaries harnessing technology to assist their personnel in doing their jobs, not replacing them.
"Insurers and distributors can engage jointly with insurtechs to provide better solutions for customers," he said. "As an example, more and more brokers and agents are adopting end-to-end sales tools to compete among each other and provide a better customer experience. With that, they can focus on what they are good at: giving professional advice to their customers."