Opinion: Ping An's spinoff spree may not go as planned for foreign investors | Insurance Business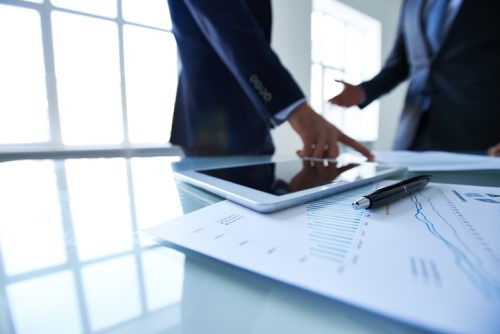 by Nisha Gopalan
Ping An Insurance (Group) Co. has been a hot stock the past year. Buoyant core operations helped, but the real lure for investors was the bevy of fintech businesses incubated by the Shenzhen-based insurer.
Foreign investors hoping for first dibs in spinoffs heading for Hong Kong listings this year will be disappointed, however: Ping An's China-based shareholders don't like the idea.
On Tuesday, hours before posting an annual profit increase of 43 percent, Ping An said Shanghai investors voted against a plan to offer stock in its Good Doctor unit in the IPO process.
The insurer was caught by the dilemma that besets dual China and Hong Kong listings: the need to keep two sets of shareholders happy. The former British colony stipulates that any publicly traded firm planning to carve out new listings must offer shares to existing holders -- which, because Hong Kong is an open market, means anybody anywhere. Chinese rules, on the other hand, prevent such entitlements in domestic listings.
As we've written, Ping An, China's largest insurer by market value, is following the Tencent Holdings Ltd. model, spinning off unit after unit. Following Good Doctor, formally known as Ping An Healthcare & Technology Co., IPOs are planned for Health Connect, which helps hospitals access patients' medical records, and OneConnect, a provider of AI-powered services like risk management to banks. SoftBank Group Corp. was an early backer of Good Doctor and Health Connect.
Ping An said Tuesday that Good Doctor's last funding round gave the unit a valuation of $5.4 billion. Health Connect is put at $8.8 billion and OneConnect at $7.4 billion.
Investors in Ping An's Hong Kong-listed entity face disappointment in getting early access to those units, however, if their fate in the Good Doctor deal is a guide. It's also unclear where they stand in the pecking order for the float of Lufax Holding, as the wealth manager is only 43.8 percent-owned by Ping An.
Lufax, profitable for the first time last year, is already China's most popular peer-to-peer lender and may be the largest of Ping An's spinoffs. It has loan balances bigger than U.S.-listed Yirendai Ltd. and PPDAI Group Inc., and is expected to go public in the next year or so.
That's not to say Hong Kong shareholders won't be able to subscribe to the Ping An units' IPOs, like any other investor. But if the sales are anywhere near as hot as Tencent's China Literature Ltd. last year, the chances of getting in are slim. Shares of the e-book provider soared 86 percent on their first day, after applications from more than 5 percent of Hong Kong's population.
They won't miss out entirely, though: The IPOs will help increase Ping An's value by monetizing those assets, and fintech is already the company's most profitable segment. Much of the group's stock gains are supported by a solid core business, and rising bond yields have bolstered Ping An's investment income. Life and health insurance premium income rose 33 percent in 2017, according to Bloomberg Intelligence analyst Steven Lam -- well above the levels common among Western insurers.
Ping An, like its state-owned peer China Life Insurance Co., also has benefited from Beijing's crackdown on the likes of Anbang Insurance Group Co., which made money selling short-term, high-risk wealth-management products. Even Ping An Bank Co. has managed to shed some of its reputation for shadow banking and is expanding in retail lending, including auto loans.
The insurer on Tuesday reported net income of 89.1 billion yuan ($14 billion), up from 62.4 billion yuan a year earlier, and almost doubled its year-end dividend.
In recent months, several Hong Kong-listed companies, including Agile Group Holdings Ltd. and Wharf Holdings Ltd., gave shareholders preference in planned spinoffs.
But Ping An investors hoping their loyalty will be rewarded in a boom year for IPOs should prepare to be thwarted by their cousins in China.
This column does not necessarily reflect the opinion of Bloomberg LP and its owners.
Copyright Bloomberg News