FloodFlash seals funding for international expansion | Insurance Business Asia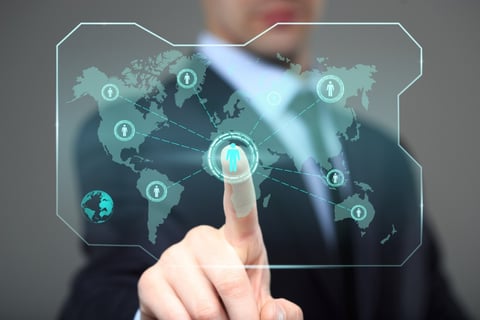 London-headquartered parametric insurance technology company FloodFlash has raised US$15 million in Series A funding to fuel its international expansion into target markets like the US, Germany, Australia, and Japan.
In a February 10 release, FloodFlash noted that the US – where inland flooding is said to have caused over US$151 billion in damages in the last four decades – represents the biggest opportunity for the UK start-up. Notably, its Series A round was led by Chicago-based Buoyant Ventures, with San Francisco fund Munich Re Ventures investing as well.
Participants also included Tokyo's Sony Financial Ventures/Global Brain, US venture capital firm MS&AD Ventures, and Berlin-based PropTech1, plus existing backers Pentech, Local Globe, and Insurtech Gateway.
"This investment is an endorsement of our parametric cover and how we're using it to solve real-world issues," asserted FloodFlash chief executive Adam Rimmer, whose business pays catastrophic flood claims within 48 hours. "The group of investors for the round couldn't be better tailored to supporting our efforts in solving the issues around underinsurance in the face of climate change."
Citing data from the US National Oceanic and Atmospheric Administration's National Centres for Environmental Information, FloodFlash said only 5% to 15% of homeowners and less than 5% of SMEs in the US carry flood insurance.
Commenting on the funding round, Munich Re Ventures investment principal Ben Bergsma stated: "Parametric insurance is finally having its moment in insurtech, and we believe the FloodFlash approach will appeal to hundreds of thousands of companies in the US and beyond.
"Successfully writing natural catastrophe parametric insurance is no simple task. FloodFlash's holistic solution, which includes sophisticated building-level underwriting and monitoring as well as an intuitive cloud platform for brokers and agents, is a game changer for the industry."
Meanwhile, "thrilled to lead this first-class syndicate of investors" is the camp of Buoyant Ventures partner Amy Francetic, who said real solutions are needed to address flood risk. In Buoyant Ventures' view, the British insurtech is well positioned for global expansion and success.
A registered coverholder at Lloyd's, FloodFlash entered the insurance market in 2019.