IIS bestows Shin Award on digital insurance researchers | Insurance Business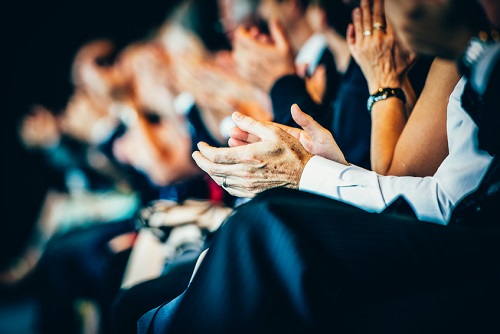 The International Insurance Society (IIS) has selected three research co-authors as the winners of this year's Shin Research Excellence Award.
Alexander Bohnert and Albrecht Frizche, professors at Friedrich-Alexander University in Germany, and Shirley Gregor, a professor at Australian National University, have received the award for their research paper titled "Digital Agendas in the Insurance Industry: The Importance of Comprehensive Approaches", reported the Korea Herald.
The researchers received the award during the 2018 Global Insurance Forum held earlier this week in Berlin, Germany. According to their research, insurers must not adopt piecemeal digital technologies, and instead should create a strategic approach to digitisation and realise its transformative effect on their overall business activities. The study explores how digital innovation can be applied to the insurance industry, and which subcategories of digital innovation are in need of more research.
The Shin Research Excellence Award was created in 1997 by the IIS to recognise academic contributions to the field of insurance. Over 60 individuals have received the prize since its inception. It is named after the late Shin Yong-ho, founder of South Korea-based Kyobo Life Insurance and the only Korean member of the Insurance Hall of Fame. Shin Chang-jae, his eldest son and current chief executive of Kyobo Life, was in Berlin to attend the forum and witness the awards ceremony.
Related stories:
Leapfrog CEO picks up award for insurance pioneering
Regulators respond to technology and reshape Asian markets
Insurers must embrace innovation, say executives at IIS Forum