New cyber risk management service launches | Insurance Business Asia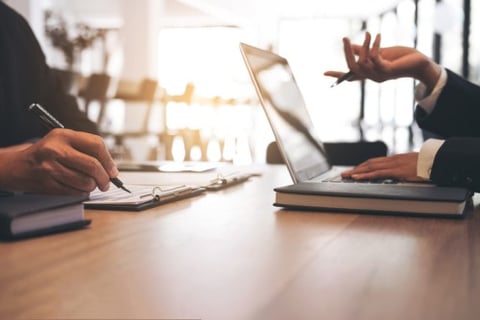 Incident response and risk management firm, Gillware has introduced two new cyber risk management offerings that aim to help businesses uncover pressing cyber threats and vulnerabilities.
The Red Flag Cybersecurity Assessment offers to identify any red flags present in how an organization's information security program is configured and managed. The idea is that the Gillware cyber risk management team will conduct an external exposure assessment to identify compromised accounts and services while also uncovering the organization's threats and risks given their size, environment and industry. A model organization will then be created to show how the organization's information security program should be configured to reduce risk.
Meanwhile, the Information Security & IT Risk Assessment can evaluate more than 170 areas of an organization's security. Here, the Gillware cyber risk management team will evaluate external exposure, as well as threats and risks. Additionally, a 12-month remediation roadmap will outline projects and action items for internal teams to reduce the overall risk.
Read more: 'State-of-the-art' product for risk managers launches
"Whether an organization has one system administrator or a large in-house cybersecurity team, they both have imminent threats to combat given the current cybercrime landscape," Gillware CEO Scott Holewinski said. "Our philosophy with these services is to help organizations of all sizes understand and recognize those threats to effectively build defenses against them."
"We aim to change the 'whack-a-mole' mentality within information security and rather help businesses develop a productive, proactive cybersecurity program," Gillware CISO and cyber risk management team vice president Christopher Gerg added.