Liberty leader details mid-market risk management challenges | Insurance Business Asia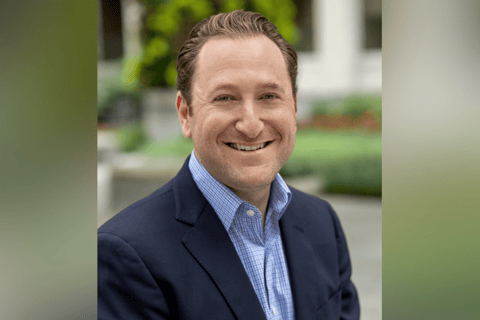 The insurance industry, including companies and personnel providing services to middle market businesses and consumers, has been dodging, addressing and mitigating a myriad of challenges recently.
Marc Orloff (pictured), the newly appointed president, Global Risk Solutions North America, Middle Market for Liberty Mutual, has closely monitored the state of his sector and outlined some key issues being tended to.
"The economic downturn, social inflation, all of those key trends are affecting all of our customers, which has ultimately impacted us on the cap of insurance services that we provide," Orloff said.
A medley of concerns
On a more bureaucratic level, the influence of investors and political pundits have had an impact on the capacity of businesses.
"We're dealing with venture funding of the courts, which impacts casualty lines, umbrella policies, all the way up to excess premiums. Also, the jury boxes have become highly politicized," Orloff said.
Externally, the looming threat of climate change, its impact on physical property and the method in which businesses are adapting new mitigative practices have also transformed standard operations.
"We've seen significant changes in climate, as there has been more losses related to environmental stressors in the last two to three years than any other time in history," Orloff said.
This has resulted in the need for energy transitions and greater adoption of ESG standards to create a more sustainable path forward, according to Orloff.
There is also the threat of cyber, which is increasing in severity and frequency, that must be addressed with utmost concern for businesses across the industry.
Rolling with the punches
In order to approach these hurdles with confidence, Orloff and his team have vow to be more "solution oriented".
"I think for us, we're fine-tuning ways to stay relevant and have product that simultaneously matches the need to protect both our business and our clients," he said.
There is also an obligation to augment risk management teams within organizations to ensure a knowledgeable staff that is also abreast on issues within the industry.
"When you get into the middle market, typically buying is in the CFO suite," Orloff said. "It is really important for us, when we partner with our insurance brokers and agents, that we are educating them on the challenges the industry is facing."
Access to outside resources to help inform service options is also imperative to provide well-rounded service to customers that is ahead of the curve and tapped into issues that matter most.
"Whether it's a data scientist, a climate scientist or a committee that's dedicated to analyzing emerging risks, these third-party resources are crucial across all product lines, and not just for Fortune 500 companies," Orloff said.
New beginnings and building a team
In his new role, Orloff has set his sights on building up a team of individuals to offer best in class service to a traditionally underserved market.
"I am looking forward to developing underwriting talent that will really propel our middle market franchise," he said.
"Liberty Mutual grew as a large account insurer, but we see this area as an opportunity for growth opportunity while becoming more risk aware, and risk averse.
"I am excited to create products that will help our clients and brokers prosper."
Share your thoughts on this article by leaving a comment below.