Resilience in overcoming stereotypes | Insurance Business Asia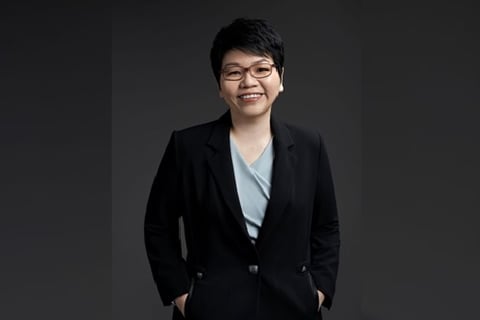 Yong Seek Ying (pictured) is both an engineer and an executive at global insurance and risk management company FM Global. Throughout her over 20-year professional career, she has demonstrated resilience in overcoming stereotypes in the two male-dominated fields.
According to UNESCO, women make up only 35% of students in the science, technology, engineering, and mathematics (STEM) fields by the time they reach higher education. This under-representation puts a detrimental brake on progress towards sustainable development, the global body said in a 2017 report.
Fortunately, Yong was one of those who stayed in the field.
"I have been interested in mathematics since I was young, so entering the field of material science was a natural choice," she told Corporate Risk and Insurance. "I started my career as an environmental health and safety engineer, which was where I had my first encounter with FM Global when engineers came over to evaluate, assess, and suggest process improvements. I also met other insurers who, whenever they carried out checks, would always work against an FM Global standards checklist."
Read more: More women needed in risk management
When an opportunity to join FM Global came up in 2001, Yong joined as a consultant engineer. Throughout her 18 years with the company, she was promoted to group manager engineer, and later operations engineering manager, before moving into her current role as division engineering manager, based in Singapore.
"As the division engineering manager, I am responsible for ensuring consistency in any initiative or implementation being rolled out and to gather feedback on its operations drive improvement," she said. "I see myself as a lighthouse, where my managers are like ships' captains who need a clear view of what's ahead of them. My role is to be the shining light that navigates a clear path."
As an engineer, Yong had to battle the stereotype that engineering involved lots of physical work, thus making it unfit for a traditional Asian woman.
"Traditionally, engineering is perceived as an unglamorous job that involves getting your hands dirty," she said. "However, if you are clear on your reasons for entering this profession and focused on what you need to deliver, then this is not much of a concern.
"Engineering work can also be perceived as boring, but it is in fact varied. I spend an equal amount of time in the comfort of my office as I do out in the sun, so it offers a good balance."
Read more: Risk management boss on cracking Asian business culture
Yong believes that there should not be any difference in the way a woman or a man approaches an engineering issue, but there is a perception that there is. This usually arises from how each gender is driven by personal values and sensitivities when handling a situation.
"At FM Global, there are no gender or age criteria. It's all about how you can deliver results for your client according to what's agreed," she said. "While we have no set gender preference, we advocate for increased female representation among our engineering group."
Encouraging others to step up
As the first Asian woman to become FM Global's engineering lead for Asia-Pacific, Yong participates in efforts to get more women to take up the profession.
"We encourage our women engineers to present at our internship program talks at universities in an effort to encourage young women engineers to step forward," she said. "Another advocacy activity is through the Society for Women Engineers (SWE), where we host events and hold quarterly meetings to drive discussions that relate to women's concerns, such as work-life balance. These steps signal that we embrace diversity and are in touch with issues that are close to the heart of women engineers."
Yong said that from a personal perspective, the company has been supportive of her family life.
"When employers embrace and commit to diversity, it inspires employees to give their best work and the company gains, too," she said.
Emphasis on engineering
Unlike other property insurance companies, FM Global places a heavier emphasis on engineering, harnessing the skills of individuals such as Yong. The company views natural catastrophes as one of the costliest events for commercial property insurers, and it is worsening with climate change, together with the impacts of globalization and urbanization.
"This differentiates us from the actuaries and from pure engineering," she said. "That means our team is able to see risks which others can't. We have the advantage of boots-on-the-ground, so we see risks through the eyes of an engineer."
Read more: Why risk management is moving beyond financial services
According to Yong, FM Global benefits from research into new technology to help prevent specific risks, including new initiatives such as predictive analytics helping clients see where their potential exposures are and helping them focus on areas that matter.
"This is like a crystal ball, but based on good data, to help clients see where their potential exposures are and help them to focus on areas which matter," she said. "We want our clients to spend money on where it will impact them the most.
"Bottom line, my approach as an FM Global loss-prevention engineer is to leave a business better and more resilient than it was when we first engaged with it."