What is working in risk management really like? | Insurance Business Asia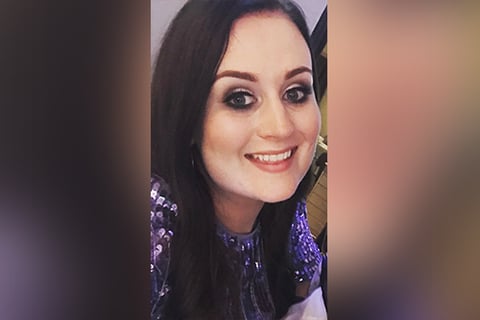 The Institute of Risk Management (IRM) is asking its members what working in risk is really like and what hints and tips they'd share with people looking to move into the industry. Here we meet Amy Goncalves IRMCert (pictured), a risk manager at Simply Business.
How did you get your job?
I began my career in risk and compliance by chance, actually. Six years ago, having just moved to London with £500 in my pocket and aspirations of a better career, I found myself working a low paid, unfulfilling job as an admin assistant at a City law firm. Having studied law at university, I felt that although I didn't want to be a solicitor, I should remain in the industry and was willing to take any role that got my foot in the door.
After a few unsuccessful attempts to widen my role (I had a lack of experience, but no opportunity to gain experience) I decided to look for a new challenge. The recruiter had my very vague brief "legal sector, something more stimulating" and called me one afternoon to throw a curveball my way. That phone call would change the whole path of my career. It was a role at the largest global law firm, this time in their risk and compliance department as a co-ordinator and I thought, "what do I have to lose?"
I worked there for just over four years and gained the most invaluable experience for the risk sector. I was also able to take my International Certificate in Risk Management, studying alongside the role. I recently got a new job as a risk manager and I absolutely love it - I wish I could take that recruiter out for a drink to say thanks!
What's a typical day like as a risk manager?
My company provides free breakfast for us (winner!) so my morning will usually start in the kitchen rustling up a bowl of cereal. We have a daily team meeting shortly after where we discuss priorities and any obstacles we are facing. The rest of my day is spent out in the business, conducting risk workshops and assessments with our risk owners and champions and tracking the subsequent actions. The days are busy, but most importantly, extremely fulfilling.
What do you enjoy most about your job?
When I can see that our risk message is getting through and people are reporting risks to us, having those conversations with business areas about potential issues and working through mitigation strategies. It lets me know that our hard work is paying off.
What are the challenges?
There is sometimes a challenge when individuals see their business goals and our goals as separate things, when in fact we all want what is best for the company. If people see risk as an obstacle to their goals rather than a solution, they can sometimes become disengaged.
In what way are your IRM qualifications relevant?
I'm pretty confident that without my IRM qualification, I would not have progressed my career as quickly as I have. I don't have a massive amount of years in the field and I think employers have seen my IRM qualification and taken my applications more seriously.
What would you say to others thinking about taking an IRM qualification?
If you are passionate about risk and see it as your long-term career path, just do it!
How has your role developed and what are your career ambitions? Has being linked to the IRM helped?
I have gone from being a risk management co-ordinator to a risk & compliance officer to a risk manager in only six years. I have just moved into the insurance sector, so my career plans for now are to fully immerse myself in this new industry and really grow as a risk manager. Longer term, I would love to be head of risk by 40!
Top tips:
Get qualified! If you have a supportive employer, attend seminars and workshops put on by the IRM and if you want to learn more about risk management, then do the International Certificate.
Sign up to receive email updates in your area, that five-minute read in the morning is expanding your overall knowledge more than you realise.
Have a positive attitude and a mindset that you want to work with the business, not against them. As risk managers, we all have the same hope that our firms will have a great risk culture embedded throughout, this can be greatly helped by being a friendly risk face in the business.