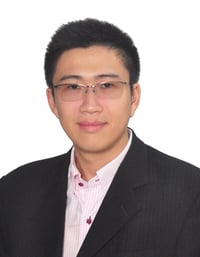 Andrew Tan, Tan Insurance Brokers PTE LTD
Managing Director
Tan Insurance Brokers PTE LTD
Age: 32
Though only 32, Andrew Tan has already marked himself out as a figure to watch in APAC's insurance industry. Taking over the position of Managing Director about a year and a half ago, under Tan's leadership the company has seen its revenue grow by close to 10 percent last year. Tan believes it will also exceed 10% growth in 2020. He has also enhanced team operations by restructuring, building new key pillars of support, and closing a single major project premium of more than $700k – an achievement never before seen in the history of the company.
Looking ahead, Tan aims to grow the firm to a significant local player, and to be the leading local commercial motor player. He is a dynamic player within the insurance industry, presenting talks, seminars and other promotional events, while also working with the Institute of Technical Education (Singapore) to train more professionals to enter the industry.
Indeed, Tan's own commitment to education is evident; he's a certified trainer with ACTA qualifications and holds a doctor of business administration and a graduate diploma of social science (counselling studies). Currently, he is also pursuing a Master of Science at University of Oxford – a testament to his belief in lifelong learning.