Suncorp exec. on acknowledging experience in all forms | Insurance Business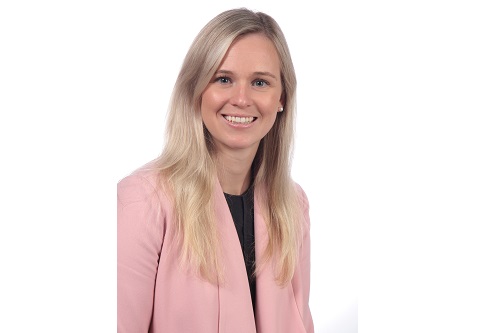 As chair of the Suncorp Millennials Cohort across New Zealand and Australia and a member of the Suncorp New Zealand diversity and inclusion council, Annabelle Thompson is passionate about diversity of thought and bringing younger voices to the table.
"Ageism is the next challenge in the diversity and inclusion conversation," said Thompson. "This is the era when we have four generations working together for the first time in history, so society is moving towards acknowledging experience in all forms. It isn't all about the number of years you have lived on the earth.
"We need to involve millennials in the decision-making of the business because they have a lot to offer," she added.
The cohort is just one of a number of employee resource groups at Suncorp. It provides a voice for its members to be heard throughout the company and an open forum for discussing issues that are important to younger people. It also offers development and networking opportunities.
Thompson joined the industry through Suncorp's graduate program at the Brisbane-based head office which gave her a taste of different aspects of the industry including customer development, bank strategy and consumer lending. She progressed through various roles in financial services before making the move to Auckland to join the insurance side of the business in 2017, initially as manager of the Suncorp New Zealand strategy team. She currently holds the title of executive manager, general insurance sales and service, a role which fulfills her purpose to work on matters that improve the world we live in. For Thompson, insurance is about sustainability and resilience of communities when disaster strikes.
Encouraging women to excel is another passion of Thompson's. She was able to progress rapidly up the ranks within Suncorp as a result of her own hard work and the support of a mentor who helped to open new doors for her.
"We need to focus on ensuring equal representation of men and women in senior leadership and not hold people back people because of gender," said Thompson. "Mentorship is the key to developing
women and other diverse groups to help them reach leadership roles. You need someone who has been through it before to give a different perspective," she added.
Thompson is currently involved in formally mentoring people in her industry as well as university graduates who are interested in pursuing a career in insurance.
"I love mentoring to see people consider things they haven't previously considered. To know I have been part of that journey is truly rewarding," she said.
Thompson's advice to young people at the start of a career in insurance: "Get involved and bring all your experience in life to what you do. Make sure you are clear on your purpose as a person and find work that fulfills your purpose."