Everything you need to know about: AUB Group | Insurance Business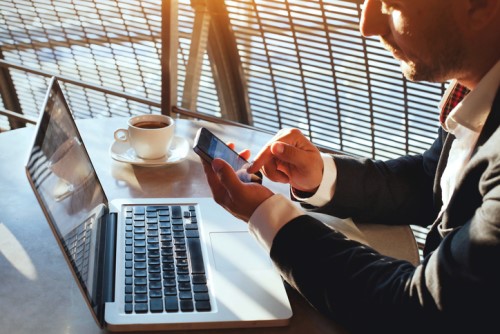 AUB Group operates across broking, underwriting and risk management to offer a fully-integrated insurance service to hundreds of thousands of clients across Australia and New Zealand.
The top 250 ASX-listed company is the largest equity-based risk management, advice and solutions provider in Australasia and operates with a unique owner-driver partner model
AUB: History
AUB Group has grown exponentially from its fairly modest beginnings – first launched in 1985 under the name Austbrokers Holdings, the firm entered the market with four locations and one business partner.
Twenty years later, the firm had made $66 million in investments and had expanded to include 80 locations and 34 business partners. The same year, in 2005, it became the first general insurance broking network to be listed on the ASX.
In 2015, the AUB Group name was officially adopted and the network had grown to include 310 locations, 75 business partners, $341 million in business investments and $550 million in market capital.
The group continues to grow rapidly and recent figures show it now has 425 locations and 135 business partners representing $807 million in market capital.
AUB: Strategy
Originally focussing solely on insurance broking, AUB has transformed its business proposition to take up a broader position in the market. Now the firm aims to be the leading provider of risk management, advice and solutions to its clients.
The firm hopes to do this by consistently developing and leveraging its business network to deliver services and advice around physical, people and financial risks. As a result, the group frequently acquires businesses that can widen its capabilities and further strengthen its eco-system.
Despite its aggressive pursuit of growth, AUB has made a public commitment to put clients at the centre of everything it does and aims to provide advice and options that extend beyond general business insurance and personal protection products.
As a result, the firm's brokers are elevated into a position of trusted risk advisors and, unique to the market, are steadily moving towards a partly fee-based remuneration structure.
AUB: Business areas
AUB Group represents over one million client policies and 135 partner businesses across more than 425 locations in Australasia, as of November 2018 – however, it's business is split into three key branches; broking, underwriting and risk services.
Broking – AUB's broking network is comprised of 104 broker businesses across Australia and New Zealand which represent around 900,000 client policies and an excess of $2 billion in GWP. All statistics correct as of November, 2018.
The ever-growing network services clients across a wide range of sectors with a suite of general insurance, specialist products, risk management and broader financial service offerings.
Each business has access to shared services, an operational and technology team, and specialist underwriting and risk consulting services.
Underwriting – AUB's underwriting business operates under the moniker of SURA. SURA is a group of 20 specialist underwriting agencies which distribute and manage niche insurance products on behalf of locally licensed insurance companies, including Lloyd's.
The business develops products from the ground up to suit specialist needs and hard-to-place risks. Each of SURA's underwriters is a specialist in their particular product or industry. Niche industry segments it focusses on include hospitality, professional risks, labour hire, engineering, construction, film and entertainment, marine, plant and equipment, transport and motor and hard-to-place risks.
Risk services – AUB's risk services network is made up of businesses which help clients develop and improve their risk mitigation strategies so they can take a more proactive role in preventing risk within their business as well as securing the most effective insurance cover.
Solutions are available for risk assessment, workers' compensation, injury management, accident prevention training, recruitment and placement of staff, investigations, claims and risk management support services.
AUB: Community
AUB Group has held a strong partnership with Sunrise Cambodia for over a decade. The charity works to offer on-the-ground support to at-risk communities within some of the most deprived regions in Cambodia.
AUB: Key stakeholders
Since its public listing in 2005, AUB Group has seen profit growth for twelve consecutive years, attracting investment from major players within the insurance space.
Financial services giant Fidelity holds the largest percentage of shares, at 7.6%, followed by BT Investment at 5.6% and MFS Investment at 5.5%. Insurance heavyweights Allianz and QBE round out the top five stakeholders, holding 5.2% and 5.1% respectively.