Marsh & McLennan buys JLT for $5.7 Billion | Insurance Business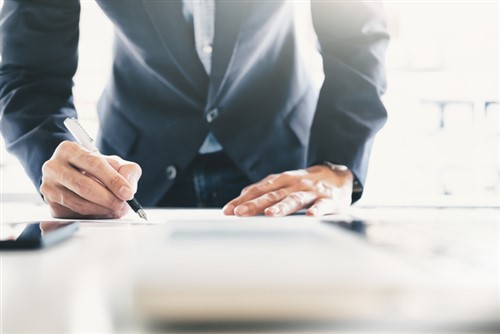 by Sonali Basak and Katherine Chiglinsky
It only took 11 days for Dan Glaser to pull off the biggest deal in his company's 147-year history.
The chief executive officer of Marsh & McLennan Cos. said he agreed to pay $5.7 billion to buy insurance broker Jardine Lloyd Thompson Group Plc less than two weeks after sitting down to discuss the idea with JLT CEO Dominic Burke. For Glaser, who's known Burke for more than a decade, the purchase is a bet on the world becoming more complicated.
"The age of risk has really just begun," Glaser, 58, said in a phone interview Tuesday after the deal was announced. From geopolitical risk to climate change, they "all have tremendous implications on companies and organizations and even whole countries, and we're looking to position ourselves as the adviser of choice."
The transaction further cements Marsh & McLennan's dominance among insurance brokers, a sector where the company has the highest market value. Its biggest competitors, Aon Plc and Willis Towers Watson Plc, have transformed themselves through large deals that expanded the kinds of services they can offer clients. Companies from KKR & Co. to BB&T Corp. have also reached into the world of insurance brokerage, which helps businesses searching for coverage find insurers willing to provide it.
Glaser had watched JLT's growth even back in his days as an insurance executive at American International Group Inc., when the firm would help match him with potential clients. The purchase price for Burke's firm is more than double the size of Marsh & McLennan's $2.05 billion agreement to buy European brokerage Sedgwick Group Ltd. in 1998, the company's second-biggest acquisition.
"The acquisition of Jardine Lloyd Thompson creates a compelling value proposition for our clients, our colleagues, and our shareholders," said MMC president and chief executive Dan Glaser (pictured). "The complementary fit between our companies creates a platform to deliver exceptional service to clients and opportunities for our colleagues.
"On a personal level, I have come to know, and respect, Dominic Burke and his management team from my time both at MMC and as an underwriter. I am confident that with the addition of the talented colleagues of JLT, Marsh & McLennan will be an even stronger and more dynamic company."
The completion of the deal will see Burke, group chief executive of JLT, come onboard as MMC vice chairman and executive committee member.
"I am enormously proud of what JLT has achieved, founded on our people, our culture, and our unwavering commitment to our clients," he commented. "MMC is, and always has been, one of our most respected competitors and I believe that, combined, we will create a group that will truly stand as a beacon for our industry."
Six-year reign
Another milestone for Glaser: In two days, he'll celebrate his sixth year since being named CEO. The stock has surged 143 percent on his watch, beating the S&P 500 but trailing the 188 percent rise in its largest rival, Aon. Marsh & McLennan dropped 3.3 percent in New York trading at 1:42 p.m.
"Without question, it is in MMC's DNA to do deals," Larry Greenberg, an analyst at Janney Montgomery Scott, said in a note to clients. "They have had success from an integration standpoint in the past and we expect this transaction should also go well."
Marsh & McLennan has rebounded from where it was in 2005, when the firm agreed to pay $850 million to end a probe by former New York Attorney General Eliot Spitzer, who accused it of bid-rigging and taking kickbacks from insurance companies. A ban on certain fees was later reversed. Glaser is the firm's third CEO since the scandal, taking over from Brian Duperreault, who now leads AIG.
In recent years, Marsh & McLennan has been adding businesses through smaller deals. Glaser's firm has pursued at least seven acquisitions this year alone, according to data compiled by Bloomberg. Acquisitions include a company that creates websites and an investment-consulting firm.
Still, growth in the largest insurance brokers has meant a heightened level of scrutiny for the industry. Last year, Marsh & McLennan, Willis Towers Watson and JLT disclosed that European regulators were looking into possible anti-competitive practices in areas such as aviation-insurance brokerage. Marsh & McLennan said in a July regulatory filing that it was cooperating with those investigations.
Marsh & McLennan's deal for JLT is expected to be completed in the spring of 2019. It plans to fund the purchase with a combination of cash, debt and a bridge loan from one of its advisers, Goldman Sachs Group Inc. The CEO deflected questions about the impact the acquisition might have on his tenure. He said he still has a lot of work to do.
"Usually when people start thinking about defining their tenure, they've got a half a foot out the door; I'm committed to this place," Glaser said. "Clearly over the next two or three years, a large amount of my time and energy and focus will be on making sure that this integration goes well and that we actually arrive at a conclusion where we're providing the best of both companies."
Copyright Bloomberg News