Allianz sends a strong ally to the Women in Insurance Summit | Insurance Business Australia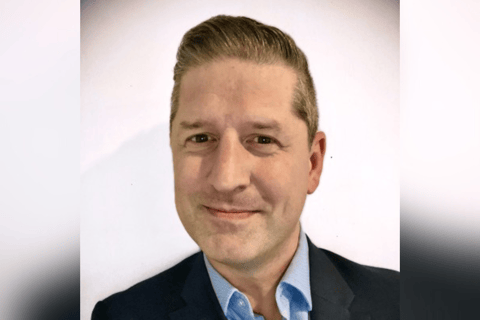 The only male panellist at the Women in Insurance Summit in Sydney on August 24 is very excited about next week's event.
"I think the Women in Insurance Summit is really important and a great opportunity to share some successes in the industry," said Pierre De Villiers (pictured above), general manager of Allianz Australia's People and Learning Centre of Excellence.
De Villiers is taking part in the panel: Innovative diversity and inclusion strategies to drive organisational change.
"It is an amazing panel," he said. "I was looking at the list of names and they're very influential speakers and for me it's great to be able to sit at the same table with them."
De Villiers described his role at Allianz Australia as creating value for the company across areas including organizational culture, recruitment, diversity and inclusion, leadership development, talent management and employee experience and engagement.
"I have said to people that I do think I have the best job at Allianz," said De Villiers.
Insurance Business asked De Villiers if he was surprised to be the only male panellist at the Summit?
"I think it's more of a privilege than a surprise in terms of them wanting to have a male at the table and I think that's quite important," he said. "It's also really important that men are part of the conversation through this idea of men being able to advocate for change and to personally play a role, for example, as a leader where you have a lot of opportunity to influence and make decisions that can have a positive effect and be an ally."
De Villiers said that summits like this are something the industry really needs in order to collaborate, share ideas and challenge thinking.
"I think it's easier to do that at speed when you're face to face," he said.
Read more: "Women need to be engaged differently" says Marsh leader
Next week, the annual Women in Insurance Summit is returning as a face-to-face event. Marsh, as the event partner, is teaming up with Insurance Business Australia to further IB's ongoing mission to recognise, celebrate and promote diversity across the insurance profession. The Summit was designed to encourage a wider representation of women in senior executive roles, overcome bias, break down leadership barriers and share strategies for building a diverse and inclusive workforce.
De Villiers said the way he's approached his panel topic about innovative diversity and inclusion strategies is "quite holistic".
"So we haven't just looked at it in terms of doing some training for female leaders, we've looked at the whole ecosystem of leadership development, promotion and talent management," he said.
De Villiers said Allianz looks at the issue of gender from more of a "system approach" because the business believes that's a better way to affect real change. He said this means not just thinking about diversity and inclusion but also the idea of belonging.
"We've tried to make it really practical at Allianz in terms of how we support leaders to create that sense of belonging and inclusion, which has a positive impact on gender diversity and other forms of diversity as well," said De Villiers. "I'll be bringing some of those ideas to the discussion."
Other highlights include presentations on innovation and digital transformation, personal branding, hybrid management strategies, inclusive decision making and mental wellness at the executive level.
Read more: Is Australia really that advanced on gender issues?
Kimberley Jonsson, CEO of CHU Underwriting Agencies is giving the keynote speech, Women leading the way – Inclusive decision-making. The talk will examine how the willingness to be inclusive in decision-making practices can transform a would-be CEO into a more effective leader.
Sylvia Quang, a partner at HWL Ebsworth Lawyers and also president of the NSW Committee of Young Insurance Professionals (YIP), will give the opening remarks and run a speed networking session.
Caitlin Carson, VIC state practice leader for FINPRO for Marsh, is leading that brokerage's involvement as IB's event partner for the Summit.
Marsh is joined by sponsors including Arnie, Brooklyn Underwriting, EstImage, Flynn Builders, Innovation Group and Sparke Helmore Lawyers.
The 2022 Women in Insurance Summit will take place at the Sofitel Sydney Wentworth on August 24. The summit will feature a range of powerful keynote sessions, workshops, networking activities, presentations and panel discussions led by influential leaders from the industry on the issues that matter most. You can register for the summit here.