Rising to the sex industry's insurance challenges | Insurance Business Australia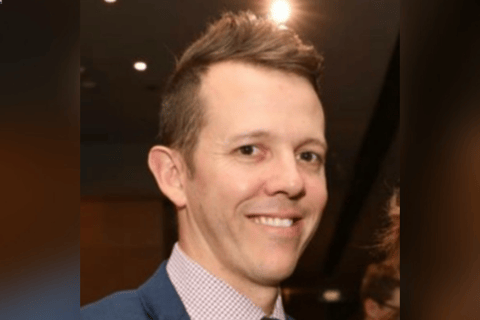 When it comes to the sex industry, Steve Thurston (pictured above) says nothing really shocks him these days.
"Brokers come to me wanting coverage for licensed brothels, escort agencies, adult retail shops, adult wholesale. We also do strip clubs and the individual workers in strip clubs and escorts - which is low cost - we've got a scheme for that," said Thurston.
The Melbourne based director of Adult Industry Business Insurance (AIBI) can also provide coverage for men's clubs, swingers parties and BDSM (bondage, domination, sadism/submission and masochism) training.
There are other niche markets.
"During COVID, I had an online Zoom naked yoga class that wanted insurance," said Thurston, who also runs Thurston Insurance Brokers.
One big plus, Thurston said, is that when brokers have a client in the adult industry, he can get straight to discussing the details of their insurance needs and the usually good prospects of finding affordable coverage. There's no moral judgement or awkwardness.
"We have a mature conversation rather than a: 'Oh! I've never heard of that before!' I still even get that sometimes from insurers," he said.
However, the negative stigma around the adult industry is still a big challenge for anyone working in the space, including Thurston.
Read next: Brokers say amusement ride operators can get affordable insurance
"I think the point is that a lot of these people are just reputable business owners running a business, and I think they're relieved that someone is out there that can support them and provide an insurance solution because a lot of the time they are discriminated against," he said.
Thurston recalled a recent news article about an escort whose bank closed down her account when they discovered what she did.
"As she said in the article, the tax man's happy enough to take her money. So why can't she have a bank account?" he said.
Thurston said a lot of insurers won't work with the sex industry because they claim it's a moral hazard.
A moral hazard is a situation where the person or business owner is thought to have an incentive to increase their exposure to risk because of their insurance coverage.
"It is a little bit frustrating because they're not really looking at the individual risk or that these are legitimate business people seeking insurance coverage," he said.
From an ethical perspective, Thurston said the industry has changed a lot during the last twenty years.
"The world's changed - MeToo is a good sign of that - and everyone's got to be respectful of that and the market has to move with that," he said.
Thurston said that ten years ago only about 10% of the brothel and strip club owners he provided coverage for were women. Today, he puts that number as high as 40%.
However, the illegal side of the sex industry and its exploitation of vulnerable individuals (primarily women and children) is still a difficult moral question for the legal and licensed side. Some would say the legal side is also exploitative.
"Obviously the industry and AIBI do not condone any illegal or child related activities – that's very important," said Thurston. "We only insure licensed brothels and it's all above board, there are no gangs, no affiliation to bikies or anything like that," he added.
All his policy holders have to sign waivers, he said.
Thurston also said the Eros Association, the sex industry's peak body, focuses on professionalism, education, advocacy, and decriminalization.
"I'm part of Eros and they're there to make it a safer place for the individuals and the businesses and get away from this underground, exploitation of people, whether it be children or sex workers," said Thurston.
He said if he suspects wrongdoing of any kind, he won't provide coverage.
"My responsibility is to uphold my moral ethics," he said. "I'll walk away from it if I see that there's something illegal there and I have a responsibility to report that like anybody else," added Thurston.
Read next: Entertainment & leisure insurance gets pandemic-driven facelift
He said there are many supportive insurance companies - he singles out Axis Underwriting Services as one of his most reliable partners - but securing coverage for strip clubs right now is difficult.
"Finding coverage for strip clubs is very challenging at the moment because they're rated like a nightclub and they also have the moral hazard aspect to them," he said.
It's a different situation for brothel owners. For many years, Thurston said he has organized an insurance coverage scheme for them which gives him "good buying power."
"But with the strip clubs, I don't have a particular scheme, I just have some supporters and they price it on a one-on-one basis," he said.
Thurston is working on developing a similar scheme for strip clubs because, he said, prices have gone up considerably.
"I'll give you an example. Roughly speaking, if I've got a client in my scheme for the brothels, the pricing for a $20 million dollar public liability policy costs about $1500 to $1700. Whereas, for a strip club, I just organized coverage that cost $15,000," he said.
"But again, I don't think too many people are going to claim on a public liability after they visit a brothel," he added.
Thurston said some of the brokers he works with arrange insurance coverage for up to 15 brothel owners. He said now that the COVID-19 pandemic is in retreat, business is coming back "thick and fast."
"We may not always have a market for it but 99% of the time we can get someone to have a look at it. We've got some very supportive insurers," said Thurston.