The industry's outstanding gender issues | Insurance Business Australia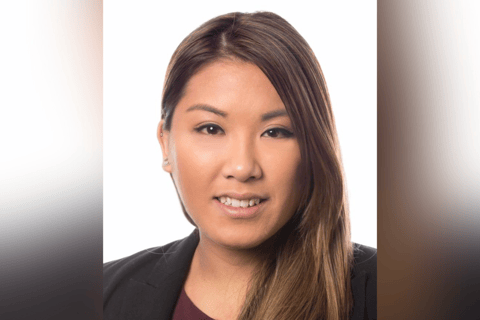 Despite many clear improvements in gender equality across the business world, including in the insurance industry, Sylvia Quang (pictured above) agreed that there are still outstanding issues that need resolving.
"Yes, I think some of the issues are still there, but they may have changed slightly," said Quang, a partner at HWL Ebsworth Lawyers and also president of the NSW Committee of Young Insurance Professionals (YIP).
"So for example, we used to talk about flexible working and being able to offer women things like part time and remote working so that we could encourage and support more women in the workforce," she said.
However, said Quang, thanks to COVID-19 flexible working is more widely available to everyone.
"So now we need to be mindful of ensuring women who choose to work flexibly are being treated equally and are being included," she said.
Read more: How do you achieve parity on paid parental leave?
Quang will give the opening remarks and run a speed networking session at the upcoming Women in Insurance Summit in Sydney on August 24.
The Summit is returning as a face-to-face event with Marsh as the event partner to further Insurance Business Australia's ongoing mission to recognise, celebrate and promote diversity across the insurance profession. The Summit was designed to encourage a wider representation of women in senior executive roles, overcome bias, break down leadership barriers and share strategies for building a diverse and inclusive workforce.
Quang's legal work at HWL covers life insurance, general insurance and regulatory issues connected to ASIC and AFCA reforms. She's looking forward to the summit.
"I really enjoy the access to such great speakers who are mostly women who have seen and done things that people in the audience are aspiring to do. I feel really inspired and empowered after I attend the summit," said Quang.
She also appreciates the fact that the attendees are not just women.
"There are also men who are present as well and they talk about the things that they're doing within their companies. So that's also really encouraging to hear people from other companies and men as well giving this issue their attention," she said.
Sexism is less of an issue in the industry now than years past, said Quang. However, earlier in her career, she did have to deal with it.
"I previously worked for someone who, thankfully has now changed, but he was very traditional and had a set view on what female lawyers needed to look like and how they presented themselves," said Quang.
At one performance review, this male boss told her that just being a woman put her career "behind the eight ball."
Women would also be asked to wear high heels to networking events, she said.
"I don't hear comments like that anymore, but I think the boys club does still exist in some parts of our industry because it's so engrained in some of the relationships that people have," she said.
Quang is encouraged by the fact that some men who were part of these often-chauvinistic gatherings are now trying to change things.
Read next: All-women leadership thriving at Adica
At HWL Ebsworth over half of the firm's fee earners are female, said Quang.
"But at the partner level it's not as balanced. It's encouraging that 55% of our special counsel and 68% of our senior associates are female and we're committed to increasing the ratio of female partners," she said.
Quang said the firm is working on that issue and said there are "many talented female team members on the path to partnership."
She said the first step working on this issue involves is asking why the ratio of female partners is not as high as it should be.
"So, speaking to our juniors and speaking to those who are in the senior leadership positions and asking them what are some of the barriers and what are some of the perceived barriers?" said Quang.
She said some perceived barriers can be dispelled very quickly.
"For example, some assume that because we work in a law firm with a majority of male partners that if you went on maternity leave you couldn't get promoted as a partner. In fact, we've promoted people to partner while they were on maternity leave," said Quang.
However, she said "it is a bit of a tricky area" because the situation at each organization is different.
"It's worthwhile getting an idea of the views and perceptions within your own team. So you don't want to just have a blanket policy or some sort of announcement which just might seem like lip service to people," said Quang.
Other Summit highlights include presentations on innovation and digital transformation, personal branding, hybrid management strategies, inclusive decision making and mental wellness at the executive level.
Marsh is the event partner. Sponsors include Arnie, Brooklyn Underwriting, EstImage, Flynn Builders, Innovation Group and Sparke Helmore Lawyers.
The 2022 Women in Insurance Summit will take place at the Amora Hotel Jamison Sydney on August 24. The summit will feature a range of powerful keynote sessions, workshops, networking activities, presentations and panel discussions led by influential leaders from the industry on the issues that matter most. You can register for the summit here.