Financial Focus: Aussie shares in for a strong 2016, report claims | Insurance Business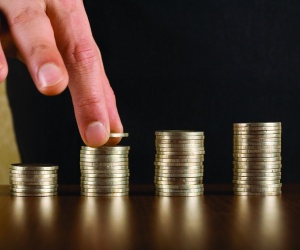 Australian shares are looking good in 2016, new analysis has claimed.
Research by Credit Suisse has predicted that Australian shares should rise by about 15% in 2016,
The Sydney Morning Herald has reported
. Credit Suisse analysts picked Macquarie, Nine, AGL, Aristocrat, Lend Lease and carsales.com.au as stocks to watch for the year ahead.
"Even during a period of subdued growth, we expect dividend per share to expand modestly and stocks to re-rate. We forecast the ASX200 index to be 6000 by December 2016," Credit Suisse analysts Hasan Teufik and Damien Boey said.
The report did claim that Australian equities were vulnerable to overseas shocks, but predicted healthy growth for both the US and Chinese economies.
While Credit Suisse tipped several Aussie stocks as good investments for 2016, it warned investors to shy away from Woolworths, Brambles, Crown, Santos, Medibank and Healthscope, The Sydney Morning Herald said.