Financial Focus: Ex-JPMorgan broker gets five years for gambling funds away | Insurance Business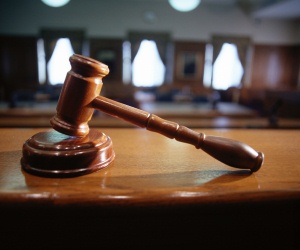 A former JPMorgan Chase & Co. broker who said he stole millions of dollars from customers because his brain was "hijacked" by an addiction to sports gambling was sentenced to five years in prison.
Michael Oppenheim, who at one point had about 500 clients and almost $90 million under management at JPMorgan, got so deeply in debt that, according to his lawyer, even his bookie expressed sympathy for him.
The former broker also got a break from Judge Analisa Torres, who said at a hearing in Manhattan Tuesday that his battle with gambling addiction and his care for his disabled daughter were why she gave him less than the 10 years prosecutors had sought.
"I am cognizant that gambling is a mental disorder which is aggravated during periods of stress," Torres said.
Oppenheim wagered on weekly National Football League games starting in 1993 and eventually moved to online sports betting, his lawyer said in a letter to the judge. To make up for his losses, he stole from his clients to pay for trades in options of technology stocks like Apple Inc. and ended up losing $2 million on those bets.
Pleaded Guilty
He pleaded guilty in November to stealing more than $20 million, having targeted 10 of the wealthiest clients on his list. He covered up the theft by giving the customers faked account statements in what the U.S. called a game of "hide and seek" with their money.
According to prosecutors, the former broker induced clients to withdraw hundreds of thousands or even millions of dollars from their accounts by promising he'd invest the money in low-risk municipal bonds to be held at the bank. Instead, the U.S. said, he used the money to obtain cashier's checks and deposited them in his own accounts outside the bank.
Brian Marchiony, a spokesman for JPMorgan, didn't immediately respond to a voice-mail or e-mail seeking comment on the case. When the charges were filed, JPMorgan said it was helping customers who were affected by the theft.
Defense attorney Paul Shechtman said after Oppenheim's guilty plea that his client had been seeing a psychologist to deal with a gambling addiction that's affected him "off and on" throughout his life.
"The difference between this time and earlier times is that he had access to more money and he wrongfully took it," the lawyer said.
The case is U.S. v. Oppenheim, 15-cr-00548, U.S. District Court, Southern District of New York (Manhattan).
(Bloomberg)