Financial Focus: Turnbull scrambles for votes as poll shows tight Aussie ballot | Insurance Business Australia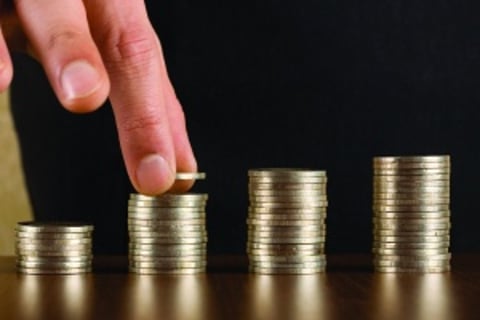 Australia's Prime Minister Malcolm Turnbull made an 11th hour plea for continuity as an opinion poll showed his government is deadlocked with the Labor opposition on the eve of the election.
"Right now Australia needs strong majority government, a clear national economic plan," Turnbull said in a televised appeal to voters. "We are living in very uncertain global times."
His Liberal-National coalition is tied with Bill Shorten's Labor Party on 50 percent on a two-party preferred basis, down from a two point lead two weeks ago, according to the Ipsos-Fairfax poll conducted June 26-29. The eight-week campaign has seen little movement in the polls as the main parties spar over who can best manage the world's 12th-largest economy as it transitions out of a mining boom.
Since Britain's decision to leave the European Union plunged global markets into turmoil, Turnbull, who is seeking a second three-year term for his coalition, has emphasized the need for stability and steady leadership.
Former banker Turnbull, 61, and ex-union leader Shorten, 49, began their final full day of campaigning in Sydney making last-ditch appeals to undecided voters who may determine which party will form government. At least 76 seats are needed for a majority in the 150-seat House of Representatives. The coalition won 90 in the 2013 election, to Labor's 55.
'Very Close'
"It's a very close election," Turnbull, who seized the leadership in September in a ruling party lawmaker coup against unpopular predecessor Tony Abbott, told the Seven Network. "That's why it's critical Australians treat their vote as if that one vote is going to decide the next government."
Shorten, who is promising more funding for health and education, is continuing his attack on what he says is the government's plan to privatize national health service Medicare -- a claim Turnbull refutes.
"There is a clear choice on Saturday –- Medicare or Malcolm," Shorten told reporters. "Mr. Turnbull is destroying Medicare brick-by-brick."
Turnbull leads Shorten as preferred prime minister by 49 percent to 35 percent, according to the Ipsos-Fairfax poll. The survey of 1,377 respondents had a margin of error of plus or minus 2.6 percentage points.
Betting markets show the government is overwhelmingly the favorite to win, with online bookmaker Sportsbet offering to return A$1.08 on every successful A$1 bet for the coalition. A Labor win will pay A$8.
Voters are also selecting lawmakers for the upper house, whose makeup is crucial to government efforts to pass legislation. Since 2013, the balance of power in the Senate has been held by a group of independents and micro-parties, who have stymied parts of the government's legislative agenda and blocked A$13 billion ($9.7 billion) in savings.
(Bloomberg)