IB Social: The FSI response | Insurance Business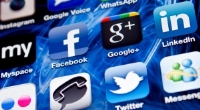 This week saw the
Government
unveil its response to the Financial Systems Inquiry and the industry reacted in a positive way to the proposed changes.
Both the ICA and NIBA welcomed the report but, as
NIBA CEO Dallas Booth told Insurance Business earlier this week
, it still remains to be seen how the some of the moves will affect brokers.
"The Government wants 'financial advisers' to hold a degree, pass an exam, undertake continuous professional development, subscribe to a code of ethics, and undertake a professional year before they can advise clients," Booth told
Insurance Business.
"It is not 100% clear to us how much of that will apply to general insurance broking and we will certainly be seeking clarification of those matters so that we know where things stand on the general insurance side but certainly, it is no real surprise in terms of education standards, codes of practice and other matters on life insurance, financial planning and other matters."
What do you think of the Government response to the FSI, do you think it has gone too far or doesn't go far enough and what will be next for brokers? Let us know in the comments below.