​Zurich to Brokers: Everything We do is About You | Insurance Business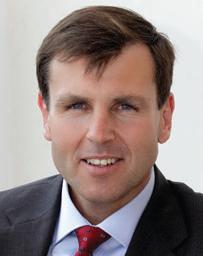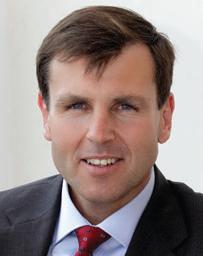 Zurich
has declared that brokers are the 'heart' of its business, after being named the
Insurance Business
Brokers on Insurers 2014
Insurer of the Year.
Daniel Fogarty, CEO of general insurance for Australia and New Zealand, said the insurance broking channel continued to be "fundamentally important" to Zurich's business.
"Everything we do is about brokers. They support us, challenge us to do better, help guide our actions and are partners in development," he said. Fogarty said that, personally, he was once again thrilled and humbled by the win.
"This is fantastic news. It meant a lot to us to win the inaugural survey, but the bar lifts every year so to win again the second time around feels doubly rewarding."
According to Fogarty, Zurich has continued to take on board feedback from brokers throughout 2013/14, and has continued to invest for them.
"We've continued to develop the products and channels brokers tell us they want – like enhancements to Z.streamXpress that bring efficiency, consistency and ease of doing business with us. We'll keep doing those things. We're proud of the educational and development programs we make available to brokers. Zurich takes building the overall capability of the industry and its reputation very seriously."
Zurich won Gold in seven of 11 categories this year, and Silver in two. The insurer is pleased that improvements in turnaround times took it from Silver to Gold in that category this year.
"We'll continue to do what works across 2014/15. We've got a good reputation in claims. We want to continue to build this into a great reputation," Fogarty said.
"We've been consulting widely and we're putting a key focus on accessibility, consistency, responsiveness and claims specialisation as well as enhanced online servicing capability.
"We also intend to boost the global thought leadership we can bring from our experience in over 200 countries around the world – especially in the areas of emerging risks – like cyber, as well as the benefits of our global international programs."
Fogarty claims there is more that insurers as a group can do to support brokers in the market.
"It's really quite simple – just put the needs of the customers and brokers first," he said.
"Brokers don't need insurers who are focused on their own internal matters; they want good market-led policy and meaningful contact. Proactively highlighting the positive aspects of insurance, including the value of the industry as a career choice, are other examples.
"There is no doubt that this is a competitive market. With this recognition, it shows that many brokers trust Zurich and we will continue to work hard to increase our business and continue to be not only relevant but also prudent and sustainable for customers and brokers."
Fogarty thanked brokers for supporting the insurer. "I greatly appreciate that brokers have taken the time to be involved. This survey is a very useful benchmark for us in terms of what we're getting right and what we need to improve."
This feature is from the
June 2014 issue of Insurance Business
. To read the complete Brokers on Insurers feature, please download the issue.