The winds of change | Insurance Business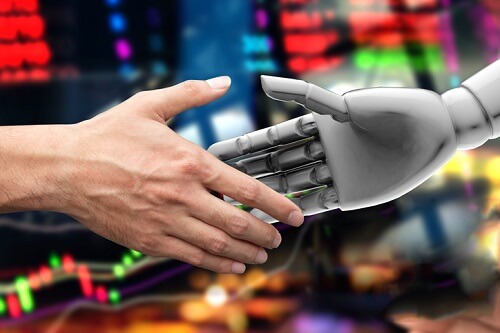 From next-generation underwriting to AI-driven automation, how will technology change the industry in the coming year?
The insurance industry will get smarter and faster in 2018 with the help of a technological toolkit. Everything from the fundamental process of underwriting to better engagement with customers is on the table, as long as the industry can get its ducks in a row when it comes to taking advantage of emerging technologies and existing data.
According to Frederic Valluet, solutions director for insurance at MarkLogic, 2018 is the year that next-generation underwriting will start to spread across the insurance industry. Text mining, machine learning, algorithms and artificial intelligence will all become more prevalent as methods of analysis, and will help provide consistent, highly contextualised information to underwriters, which will increase their decision-making speed.
"Companies will realise that there is a new way to evaluate and price risks," Valluet says, "based not only on experienced people but also on historical data, relevant insights, geospatial and economical drivers – which are all available in data and documents they have accumulated over years and that they don't currently leverage."
"There is a new way to evaluate and price risks, based ... on historical data, relevant insights, geospatial and economic drivers" - Frederic Valluet, MarkLogic
Emerging risks in particular is an area in which the industry has much to gain from getting a grip on data, says Keith Stonell, regional managing director at Guidewire Software.
"Protecting people and businesses from cyber risk seems like an obvious insurance opportunity," he says, "especially with cyber attacks becoming commonplace." He adds that analysing non-traditional data, which is crucial to underwriting new cyber risks, had been considered dark magic, but the tide is beginning to turn.
"Insurers are working overtime to mine data that delivers personalised experiences and products, like Amazon and Facebook do every day," he says, "but the industry will mature this year around how it formalises data listening of external sources to evaluate and price new kinds of risks."
In addition to building a more diverse arsenal when it comes to assessing risk, data has the power to better inform insurers about what customers want, as well as how and when.
"Insurance has been a data analysis business since the first actuaries scratched on their parchments," Stonell says, "so to say data analytics will matter in 2018 is no surprise. But what is going to become a differentiator is how insurers will rely on live analytics to support more personalised engagements in line with individual customer needs."
"Insurers are working overtime to mine data that delivers personalised experiences and products" Keith Stonell, Guidewire Software
Stonell adds that while digital transformation thus far has typically been about faster transactions, this year the goal will be to make core insurance systems smarter. These systems will not only allow customers to self-serve more through web and mobile apps, but will also allow providers to ultimately shave down costs. To do that, though, they will need to rely on algorithms to determine, for instance, whether an application or claim is accepted.
"Companies have to streamline their existing processes, which are currently based on different specialised tools, to evolve towards a single operational view," Valluet says.
While insurtech has dominated headlines and attracted serious amounts of cash in recent years, it could be facing higher levels of scrutiny and pressure this year. Stonell predicts that 2018 will see the sector having to prove it can justify the "huge amount" of investment and media interest that it has generated.
"The future for insurtech and other expressions of industry innovation will lie in how well they are plugged into the mainstream," he says. "Undoubtedly, it is generating some great ideas and business models, many of which are going to change the industry, but I see that more through assimilation than outright disruption."
Last year, Japanese firm Fukoku Mutual Life Insurance made headlines around the world when it laid off 34 employees, replacing them with an AI system. Fukoku said it believed the move would increase productivity by 30% and predicted it would see a return on its investment in less than two years. But while most experts agree that AI has a crucial role to play in the industry, Stonell says the focus will be on how AI will automate tasks and elevate insurance work, rather than automating human judgment and eliminating personnel.
"In freeing up staff from menial tasks, they can become better engaged in solving their customers' needs," he says, adding that a number of new developments are combining predictive data analytics with machine learning around behavioural analysis, which could result in AI that helps staff be more empathetic. "That's a natural fit for the insurance sector and customer management."