Celebrating the big wins | Insurance Business Australia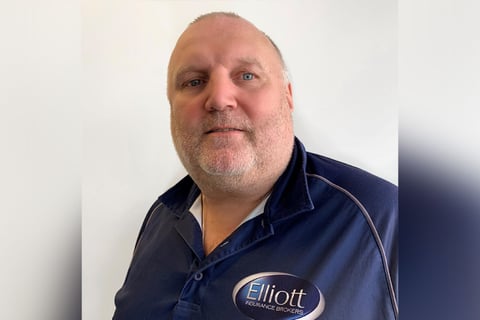 David Powell of Elliott Insurance Brokers tells Insurance Business how he's earned his clients' trust by managing expectations and finding coverage throughout the COVID-19 pandemic.
IB: What's your role at Elliott Insurance Brokers?
David Powell: I am a senior account executive and responsible officer in the absence of our founder, John Elliott, at Elliott Insurance Brokers. I have been working at the firm since 2012. Having worked with international and national brokers before, alongside having a collective 20 years of broking experience, I believe I bring a wealth of knowledge to my current role.
IB: What makes Elliott Insurance Brokers stand out from the crowd?
DP: We try to be our clients' insurer advisers, despite being a small office. Through Steadfast or our network of referral partners, we provide an insurer offering that competes and, in our belief, exceeds even some of the major brokerage organizations. Whilst we specialise in an online trades scheme, we offer personalised service for SME business, as well as offerings for corporate clients.
IB: What's your perspective on the COVID-19 pandemic's effect on the insurance and broking industry?
DP: I've been pleasantly surprised on the durability of our business owners. Whilst unfortunately some industries are doing it tough, many companies have utilised other areas of their business to compensate for downturns in their core business and are getting through the crisis with minimal impact.
For the insurance industry, I think the effects may not be known for some time. Some of the business interruption claims are obviously headed to the courts, so it could be quite a while before we comprehend the total impact it will have.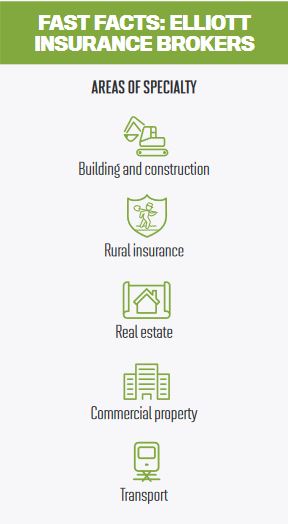 Year founded: 2008
Headquarters: Nedlands, WA
Acquisitions: Acquired Progressive Insurance Brokers in 2010 and Accord Insurance Brokers in 2012
Awards: Named to IB's Top 10 Brokerages list six times and a member of the BRW Fast 100 list in 2014 and 2015
IB: Has the pandemic posed more of a threat or an opportunity to brokers?
DP: I believe it's provided an opportunity. We like to engage our clients on updates within the insurance industry, and we have also engaged in regularly updating our clients on the changes insurers and government have implemented and how it affects their businesses.
IB: What has been your biggest challenge over the past six months, and how did you manage it?
DP: The property market is still the toughest challenge – premiums have got to the stage in some areas where clients are considering whether the cost of insurance is too prohibitive. Being based in WA, we have a lot of risks that are being deemed hard to place, whether it's occupation, location above [the 26th parallel] or rural properties with limited fire brigade access. However, we manage to find coverage and capacity a lot of times when our competitors haven't been able to do so.
IB: What are your greatest priorities in your current role?
DP: My biggest priorities are carrying out my current role in the absence of our founder, John Elliott, who is currently trekking over Australia with his entourage of camels. It's a leadership and mentoring role internally, whilst picking up the client relationship that John was great at externally.
"There is no bigger endorsement that you've done your job well than when a major claim is paid and the client comes out the other end with their business fully intact"
IB: What have been some of your biggest accomplishments as a broker throughout your career?
DP: One big accomplishment was a large loss where I took a phone call from a client who had been up all night fi ghting a fire to save his business. He simply asked if he had paid the premium, and I confirmed that he had. He then said, "I'll call you tomorrow; I'm going to bed." This client had faith in me that his coverage was right. He was paid out in full, and his business is still operating to this day. There is no bigger endorsement that you've done your job well than when a major claim is paid and the client comes out the other end with their business fully intact.
IB: What are your major career goals for 2020?
DP: A big personal career goal I would like to achieve in 2020 is to see the continued growth of Elliott Insurance as a business and the growth of our younger account executives in their careers as insurance professionals.
ABOUT ELLIOTT INSURANCE BROKERS
Located near Perth, Elliott Insurance Brokers is a part of the Steadfast group and has access to Australia's top insurers. The company offers products in tradesman, home and contents, auto, travel, business, and liability insurance. Elliott Insurance Brokers has also been part of the ongoing push to lead insurance into the digital age. Working alongside its insurance partners, the brokerage continues to develop products that can be purchased online within minutes, without the delays common to traditional insurance broking.