Chris Dougherty : Going Coastal | Insurance Business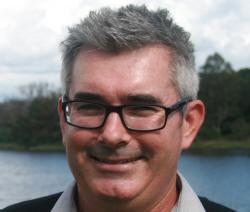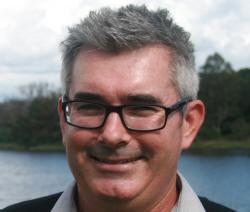 Westlawn has been a familiar name in northern NSW for 50 years. Its general manager of insurance,
Chris Dougherty
, tells Kevin Eddy how the firm and the region are growing together
Go into any major town in northern NSW and you're likely to see a common sight amidst the Coles supermarkets coffee shops and caravan parks – a branch of local financial services firm Westlawn.
Set up 50 years ago by Bill, Peter and Mike Dougherty to help the residents of Grafton get finance to afford television sets and sewing machines, the firm has expanded to cover 10 locations across the North Coast and Northern Rivers region of NSW. It also provides far more than finance nowadays, counting mortgage broking, financial planning, accountancy and tax advice, and insurance broking amongst the services it provides to local residents and businesses of northern NSW.
Insurance general manager Chris Dougherty – son of company founder Mike – sat down with us on a sunny afternoon by the banks of the Clarence River in Grafton to discuss the company's ethos, community roots and the future of business in northern NSW.
A LOCAL BUSINESS FOR LOCAL PEOPLE
Westlawn Insurance is a relatively recent addition to the suite of services provided by the firm – but one that's been a very successful venture for the company, explains Dougherty.
"Westlawn got into insurance in 1998, when Aon were selling a lot of country branches," he says. "At the time, the Grafton Aon office was behind our finance offices. The manager walked around the corner, sat in my father's office and said 'you should buy the insurance business'. My father said 'OK – let's negotiate', and that's how the insurance portfolio began."
While the Aon book formed the core of Westlawn's portfolio, the business has expanded significantly over the years, with insurance brokers operating out of Westlawn branches in Ballina, Casino, Coffs Harbour, Grafton, Kyogle, Lismore, Murwillumbah and Yamba.
The range of other services Westlawn provides means there's a steady stream of new leads coming into – and exiting from – the insurance business too.
NORTH COAST NSW – STRUGGLING SECTORS

AGRICULTURE
"It's been a rough few years – this area comes in and out of drought and flood, so you cop it both ways! Insurance costs have certainly gone up over the last few years and cattle prices are down. From an insurance point of view, farmers are looking closely at cover and cost; they might cut stuff out or shop around."

TIMBER
"This industry has also struggled due to floods - they can't get their gear in to operate. The larger guys are coping as they renew their contracts regularly, and smaller guys usually have pockets of their own land. It's the guys in the middle who are being really stretched - several say that if something were to happen disaster-wise, they probably wouldn't reopen."

TRANSPORT
"A significant proportion of our insurance portfolio is made up of transport-related firms. From an insurance perspective, we've seen a higher takeup on management liability from them. There's more pressure to get risk management right and ensure they're compliant from regulators and contracting companies."
"Different parts of the business lend themselves to different referrals – accountancy is a good insurance referral source, for example, as is our lending arm when they're providing business finance," says Dougherty. "On the flip side, we often refer clients to financial planning for life insurance."
While internal referrals are important, Dougherty stresses that the relationship with the customer is paramount.
"We're always listening to see where there are opportunities but we don't want to be like a bank, force-feeding other products," he adds. "We prefer to take a soft sell approach. There's no reason to push a service if a client is happy with who they're currently with." Relationships and top-quality service are essential, he continues – especially in town where everyone knows your name.
"We see our clients every day, whether it's in the office, on the street or at kids' sport or wherever. You have to be able to stand in front of them, and assure them that their claim is being dealt with.
"Westlawn has always tried to provide a community service, even from its earliest days of providing loans. That's at the core of our business philosophy – we've always tried to support the community both professionally and through efforts like sponsoring local sporting clubs."
DOMESTIC BLISS?
That sense of being embedded in the local communities also flows through to the makeup of Westlawn's insurance portfolio. A relatively large proportion of its clients – one in five – is a domestic client. Add rural customers to the mix, and they count for more than one-third of the portfolio.
Dougherty admits that retaining those clients in an environment where low price and online delivery are compelling draws for insureds is a challenge. Even so, he views the changing environment as an opportunity to show how brokers add value.
"People still want to talk to someone," he says. "The challenge is getting in front of the person when they're confronted with a cheap price on the internet."
Westlawn has chosen to fight fire with fire, hiring a dedicated social media marketer and introducing a wide-ranging digital strategy.
"We're trying to educate people about why they should use a broker via social media – our Youtube channel and Facebook page, as well as regular newsletter.
"However, that's only happened in the last 12 months, so it's early days in terms of impact. But we are getting the message out there."
Cutting out domestic insurance lines isn't an option.
"We've considered doing a deal with one insurer and providing a low-touch service, but I don't like that. We're an insurance broker and we should be providing options," says Dougherty. "Domestic clients can be fixated on price, but we don't want to turn away people who walk in the front door and ask for a quote on their house.
"You never know what the scruffy bloke in his thongs and board shorts could own. If you look after him for his personal insurance, you could pick up a lot of other business."
A CHANGING LANDSCAPE
On the commercial side, the northern NSW region encompasses a diverse mix of industries.
Dougherty highlights that several of the traditionally strong sectors – agriculture, timber and transport among them – are facing tough times (see boxout). The rise of the sea- and tree-changers is bringing a new wave of clients to Westlawn's doors, too.
"We're definitely seeing larger numbers of sea-changers and tree-changers moving here to work," says Dougherty, who himself took the tree-change route by moving back to Grafton in 1998 after a stint in the Sydney police force.
City dwellers decamping to the area basically have two employment choices, he adds.
"They either have to buy themselves a job by purchasing an existing business, or they need to bring their job with them – which is often telecommuting. In fact, we see quite a few people who are working remotely from a home on the north coast and visit Sydney twice a month. We expect that to proliferate."
The tidal wave of grey nomads is also seeing a long-overdue boost to the north coast tourism industry, particularly on the coast. Indeed, a stroll down the main streets of tourist favourites like Sawtell (south of Coffs Harbour), Yamba and Byron Bay and you'll see significantly more artisan bakers and butchers, high-end cafes and classy bars than even five years ago. It's not just the communities on the coast who are benefitting, though.
"We're also seeing a drive in inland towns like Grafton and Casino to be RV friendly, opening up showgrounds for overnight campers and so on," says Dougherty. "Councils are certainly looking at measures to boost tourism seriously."
Dougherty thinks the future is generally bright, especially given the steady stream of sea- and tree-changers coming into the region.
"Admittedly, coastal areas look to have more growth potential," he comments. "There seems to be a bit of action in places like Coffs Harbour, Ballina and Byron, particularly from people moving businesses north because it's cheaper to do business. I can see that continuing in the coastal areas.
"For regional areas like Grafton, though, it depends on the proactiveness of local councils in attracting business investment and new industries to replace those that might be slowing down," he adds. "Overall, I don't see any downside over the next few years though. The trick is to manage the cycle and adapt to the changing business environment."
This feature is from the
June 2014 issue of Insurance Business
. Download the issue to read more.