'Don't be afraid' of your next career step | Insurance Business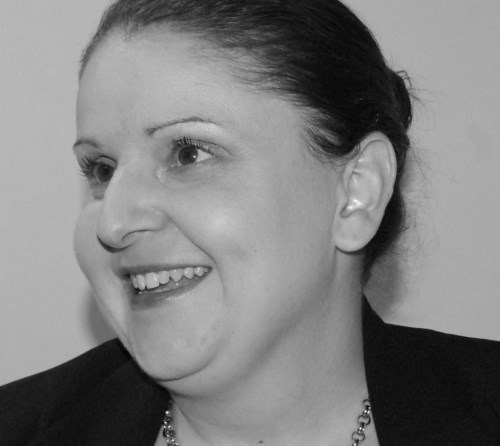 Suzie White
, head of accident and health Australia at
Beazley
, has a simple line of advice for anyone thinking about making a career move – "don't be afraid."
You would be wise to listen to White, who has taken some fairly big leaps throughout her career in insurance, most recently relocating to Sydney from Brisbane with her family, as she told
Insurance Business
that insurance has always been the career for her.
"I chose my career path," White explained.
"I think it was just purely because dealing with claims and then doing the underwriting and dealing with employer groups, I thought you can actually make a difference and help the injured workers and help the employers."
White highlighted one case in particular which has stuck with her as she continues to make a difference in people's lives.
"We had a particular claim, which was a death claim actually over the Christmas period, and I thought whilst this is sad and horrible we have just changed that families life," White continued.
"We helped the employer through the grief and personalised the service and I thought if you do it right you can actually have an impact on someone and that is actually quite cool."
White began her career with WorkCover Queensland and has moved from Australian businesses to international giants but the journey hasn't always been smooth.
"I applied for several jobs and a few said that I was overqualified, actually I probably got about six or ten of them," White said.
"I got put forward for my first A&H role and it was a downwards, backwards, sidewards step for me as an assistant underwriter. I actually succeeded and got the job over somebody who had more than ten years industry experience which was wonderful as I think they saw the potential in me because I thought at the time that everyone keeps knocking me down.
"Then I got the gig and I thought this is definitely what I want to do, I love underwriting, I live and breathe it."
White has since moved through the ranks to the top of the industry and backed international experience as a must have for anyone looking to boost their career in insurance.
"I think working for an international company definitely gives you that diversity, gives you that background knowledge… just having that international focus on how you do your business, multi-national business, business with other countries it really opens your eyes.
"You have all of these platforms that you can actually get in there and look at and think 'wow, I didn't know that,' and it really makes you realise that there is so much more to insurance."
White said that for anyone in the industry looking to make a move to leave fear at the door.
"Never look at something as being a backward or sideways step. It is basically what you want to put into that position and that title and there is always opportunity if you seek them," White continued.
White said that mentors had helped her make her way through the industry and backed a two-pronged philosophy for success in insurance.
"I think for me I have been very lucky, I've had some really good, successful mentors in the industry that I have looked up to," White said.
"I think number one be yourself, and number two, always follow your head, heart, gut and get that even balance."
Related stories:
Q&A: Allan Reynolds, EGM Steadfast Direct & NZ
Aus/NZ insurance company Twitter tally 'shockingly low'
Insurance industry 'on the cusp' of major change