Elantis CEO 'proud to support the lifeblood of the Australian economy' | Insurance Business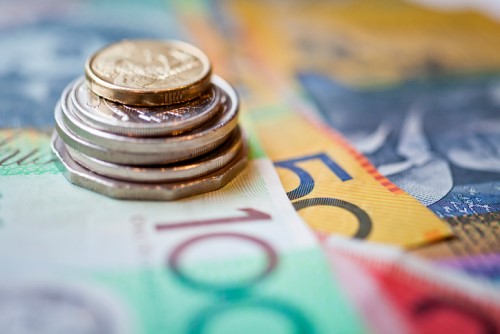 Since taking the top job at Elantis in January 2016, Nicholas Cunningham has been responsible for driving the direction of all business development and operational aspects of the Elantis Premium Funding across Australia and New Zealand.
With a lengthy history in the financial services sector, Cunningham is passionate about funding and raising awareness of its importance in the insurance industry. With public conversation often revolving around big corporates, Cunningham is eager to ensure that smaller businesses – who employ the vast majority of Australians – are not forgotten.
"Our core business is that small business owner who wants to adequately insure their business but isn't necessarily able to provide all the capital upfront to do that," says Cunningham. "As an industry, I think we should be more proud of the fact that we're supporting the lifeblood of the Australian economy."
During his time in the industry, Cunningham has also become staunchly convinced of the positive benefits that funding can contribute to Australia, as well as the positive qualities of the people who work within the industry itself.
"I think the funding industry and the broking industry is one that is inherently staffed and stocked and manned by people of great quality," says Cunningham. "Its reputation gets unfairly tarnished by a handful of people who do the wrong thing, and we don't tend to hear about the 98% of people that do the right thing."
For those just starting out in the field of insurance, Cunningham has two key pieces of advice. First of all, don't forget that insurance is a people-based industry and business is therefore largely relationship-based. Customer service is integral, and this remains true even in the face of increased use of technology.
"Digital transformation is going to impact the industry, but there's going to be a lot of positive impact that comes out of it," stresses Cunningham. "Technology can free people up to give clients the sort of service they want to receive."
This attitude also informs his second key tip – start networking as soon as you enter the industry.
"At first, you won't necessarily be confident in your ability to do it, but you can learn quickly," says Cunningham. "Those networks will serve you for years to come."
This commitment to people is central not only to Cunningham's ethos, but to Elantis itself. One of the organisation's recent achievements has been being named in the 2018 Best Places to Work Study, which lists the 50 most notable workplace cultures across Australia. It's an accomplishment of which Cunningham is justifiably proud.
"One of the reasons we've made this year's list is because we're not burying our head into the day-to-day work all the time," says Cunningham. "We spend time thinking about how we can make Elantis a better place to work – you can't do that unless you find time to get away from the daily grind of business and reflect."
Accordingly, there's no one particular secret for the company's success on this front. Rather, it's driven by multiple smaller factors to make up a larger whole. The company works across a number of initiatives too – gym memberships and in-office massage services, to name a couple. Additionally, Elantis also pays for staff public transport throughout December, to help ease the financial burden that often accompanies the holiday season.
"We're very conscious of staff happiness and wellbeing," says Cunningham. "Ultimately, we want staff to buy into our strategy, so we do the little things let staff know they are appreciated."