'His legacy lives on": Gallagher says farewell to insurance heavyweight | Insurance Business Australia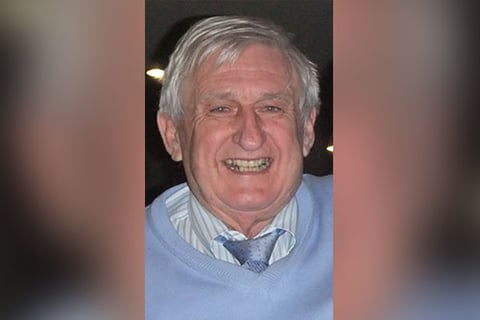 After almost seven decades in the insurance industry, Gallagher has announced the retirement of pub, club and hospitality industry stalwart Reginald "Reg" Mawhinney (pictured).
Reg entered the insurance industry working for Mercantile Mutual Insurance Aust. Ltd, where he developed the skills of the trade and gained valuable business and industry knowledge.
From there, Reg set up his own insurance brokerage in 1978 supported by a team of 15. The business was then acquired by OAMPs, former Wesfarmers insurance broking operation, in 2004, and, finally, acquired by Gallagher in 2014. But Reg says he wishes he had told himself to get a better education before joining the industry.
"I started work after leaving school in third year. It didn't matter in the end as I was more worldly than those that went right through," Reg told Insurance Business Australia.
Some of his landmark events and accomplishments throughout his career, Reg says, include a RAAF Fighter Jet crashing near him in Newcastle.
"I had a few close calls over the years with events such as the Newcastle Earthquake, Pasha Bulker Super Storm, and even the RAAF Fighter Jet that crashed almost in front of me in the Newcastle suburb of The Junction to name a few."
In his retirement, Reg says he looks forward to some travel, although it will need to be put on hold until the pandemic eases.
"I was looking forward to some travel but that has been put on hold due to COVID-19 – maybe look at trips to Southern Qld and around Victoria to visit my daughter," he said.
Mark Bramley, area director at Gallagher, says Reg dedicated his career to providing for his local business community.
"Reg is a well-known figure throughout New South Wales and Queensland, having dedicated his career to providing risk management and insurance advice to the local business community," said Mark Bramley, area director at Gallagher.
"Although Reg is heading into retirement, his legacy lives on in the current generation of insurance brokers who have benefited from his deep experience and practical advice of the years."
"Anyone who has met and interacted with Reg will know his passion for the broking profession shines through in his approach to client service," Bramley continued.
"Always available to help and relationship driven, forging partnerships with clients over many years who recommend him on to others based on their experience.
"This is testament to his determination, courage and drive for success. We wish Reg well in retirement and thank him for his contribution to the Gallagher business since 2014." Bramley concluded.
Throughout his 68-year career, Reg is said to have been integral to providing business continuity and implementing robust risk management practices. He now retires from the industry well-respected by many suppliers, including claims assessors and builders.